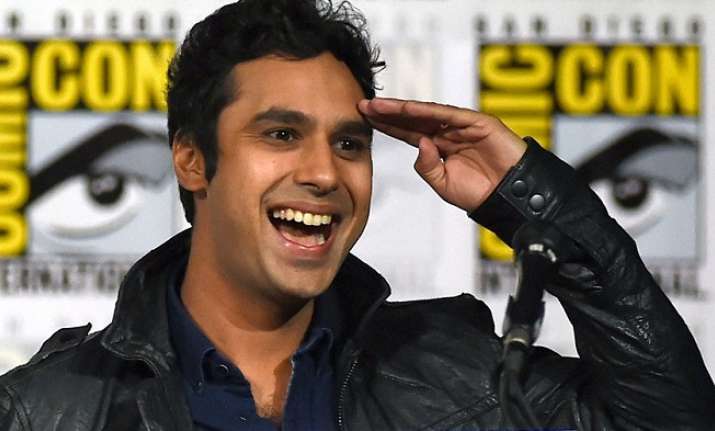 British-Indian actor Kunal Nayyar ranks fourth on the Forbes Magazine's list of World's Highest-Paid TV Actors 2017. His The Big Bang Theory co-star Jim Parson lands on the first place. Nayyar is seen playing the role of Rajesh Koothrapalli, an astrophysicist from New Delhi, India in a popular sitcom The Big Bang Theory. According to Forbes reports, he earned $25 million between 1st June, 2016 and 1st June, 2017. Jim Parson once again retained his top position in the list with the earning worth $27.5 million. According to the reports, he made $1 million per episode on the comedy show. He secured the first place in 2016 and 2015 as well. 
Another "The Big Bang Theory" actor Johnny Galecki occupied the second place with $26.5 million. Actor Simon Helberg raked in $26 million and took the third spot. 
"NCIS: Naval Criminal Investigative Service" actor Mark Harmon rounds up the top five with $19 million while "Modern Family" actors Ty Burrell and Eric Stonestreet followed with $13.5 million and 12.5 million, respectively. Actor Kevin Spacey was ranked eighth in the list with collections worth $12 million. He was joined by "Modern Family" actor Ed O'Neill, who also collected the same amount. Jesse Tyler Ferguson came at the 10th spot with total income of $11 million.
(With IANS Inputs)