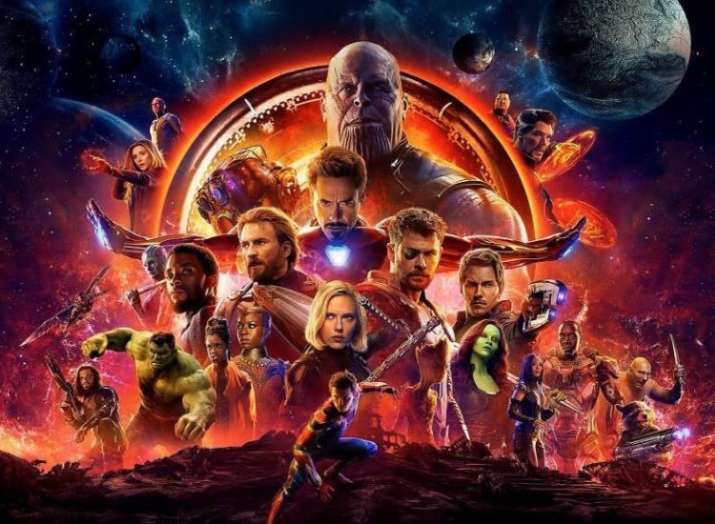 The biggest and the most awaited movie of the century, 'Avengers: Infinity War' turned out to be earth-shattering just after its opening weekend. Call it the biggest opener or the most selling movie of all times, the flick has written its name on every title anyone has ever heard of. Talk about the records, they all lie small in front of this mega-blockbuster.
Directed by the Russo brothers, the movie has definitely pushed the envelope to great heights. It was not day ago that Marvel's Black Panther began its own historic run, but Avengers: Infinity War has become history in itself. Here is a quick rundown of all the records this flick has shattered and hopefully many more will be on the list soon.
#AvengersInfinityWar is now estimated to have both the highest domestic opening weekend ever ($250 million) and the highest global opening weekend ever ($630 million)

(via @BoxOffice) pic.twitter.com/l6k0J7P94q

— Marvel Facts & News (@MarveIFacts) April 29, 2018
Biggest Global Opener of All Time
Not has the flick taken over its domestic market but has wooed the audience all over the world. Industry tracker Exhibitor Relations said, "The latest Marvel juggernaut... opened with $630M worldwide, making it the largest global weekend tally in the history of film, and this was done without China."
Now that is HUGE!
Biggest Domestic Opener of All Time
Avengers: Infinity War even shook North America as it earned $250 million in its first weekend at US and Canadian box office. 
It's all been leading to this. @Avengers: #InfinityWar #TheVision pic.twitter.com/UQ0MfHugjy

— Marvel Studios (@MarvelStudios) April 18, 2018
Biggest Superhero Opening of All Time
Infinity War is the 19th film in the so-called Marvel Cinematic Universe (MCU) bringing together nine franchises and all the A-listers of Hollywood. Earlier DC's Batman v. Superman: Dawn of Justice ($422.5 million) held the title but now Infinity War holds the global crown.
Biggest Saturday of All Time in North America
With no surprise at all, Infinity War took in $83 million on Saturday, becoming the highest grosser in North America. Universal's Jurassic World earned a whopping $69.6 million but this flick broke the record in no time.
This flick also marks the first appearance of the great villain Thanos after his first appearance in 2012 The Avengers for the first time. Taking the box office by storm, Infinity War is expected to have the Biggest Sunday of all times as well.
Have you seen the movie yet?