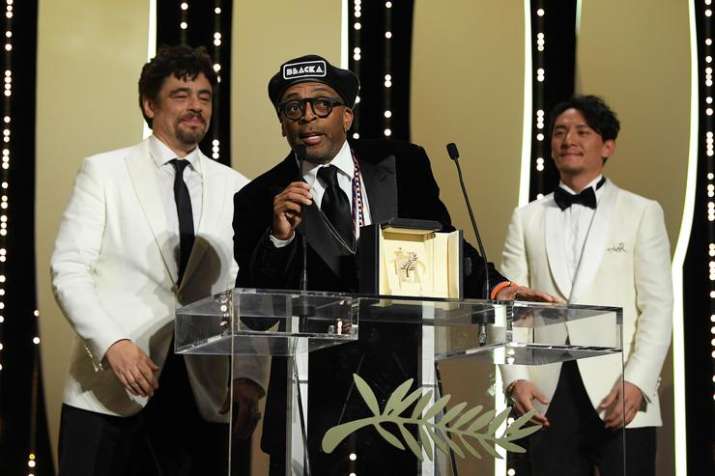 American director Spike Lee's 'BlacKkKlansman' has been awarded with Cannes Film Festival's top awards, the Grand Prix. The film is based on the true story of Ron Stallworth (played by John David Washington), a black Colorado Springs police officer who went undercover in the late 1970s to infiltrate the Ku Klux Klan.
Cate Blanchett served as jury president this year, with Kristen Stewart, Denis Villeneuve, Lea Seydoux, and Ava DuVernay all on the jury as well.
As for the coveted Palme d'Or, Japanese director Hirokazu Kore-eda received the honor for his film 'Shoplifters' (Manbiki Kazoku), reports Entertainment Weekly. 
BlacKkKlansman, which is based on a true story about a black man infiltrating the violent KKK, won the Grand Prix (the Cannes' second-most prestigious prize) at the film festival.
"I take this on the behalf of the People's Republic of Brooklyn, New York," said Lee at the ceremony, according to Vulture. His last film shown at Cannes was 1991's Jungle Fever. The first-place prize, or the Palme d'Or, went to Japanese director Hirozaku Kore-eda's Shoplifters, but BlacKkKlansman certainly left its mark.
"Obviously, this is an international film festival," said this year's jury leader Cate Blanchett, according to IndieWire. "We talked a lot about when a film transcends the limitations of its culture. Spike has made a film that is quintessentially about an American crisis and yet all of us felt connected to it. That, we felt, really elevated its importance even more."