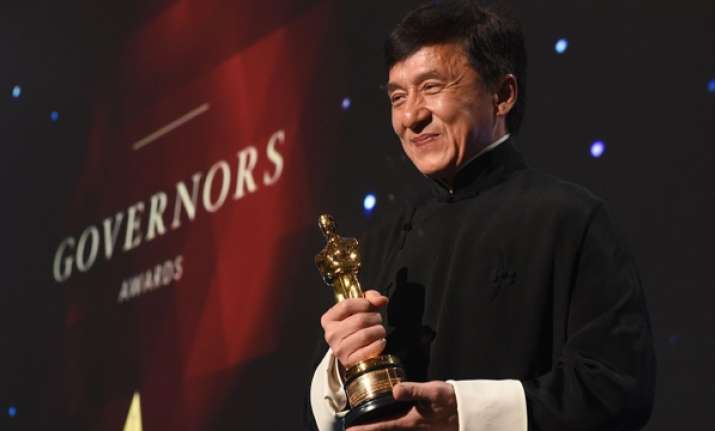 The popular Chinese actor Jackie Chan has been entertaining his fans for so long. His hard work finally paid off when he received an honorary Oscar at the annual Governors Awards on Saturday.
At a star-studded dinner, the international star recollected his memories when he first saw an Oscar at Sylvester Stallone's house. He revealed that it was the time when he decided that he also wanted the same for himself.
Sharing his happiness the actor said, "After 56 years in the film industry, making more than 200 films, after so many bones, finally,"
The 62-year-old star further talked about his home town saying that he is proud to be Chinese. He thanked his fans for their support and said that he continued making movies and doing action stunts for them only.
Chris Tucker, Michelle Yeoh and Tom Hanks introduced Jackie Chan calling him Jackie 'Chantastic' Chan.
The honourable award was also presented to casting director Lynn Stalmaster, British film editor Anne V. Coates and documentarian Frederick Wiseman.
The evening was graced by many prominent faces. Some of them were Emma Stone, Amy Adams, Denzel Washington, Nicole Kidman, Lupita Nyong'o, Ryan Reynolds, and Dev Patel.