Follow us on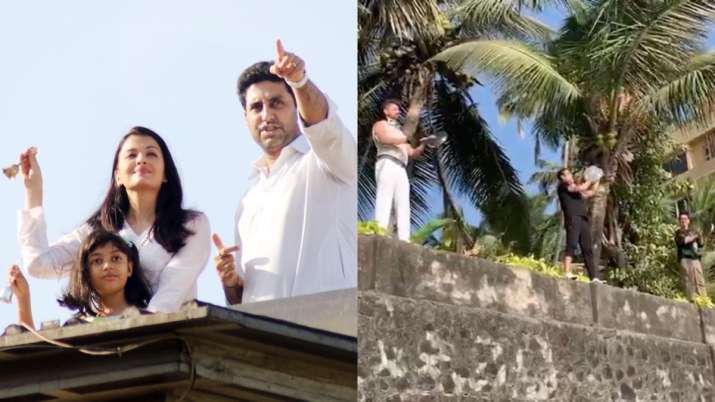 Janta Curfew called by Prime Minister Narendra Modi turned out to be successful and the other high point of the day was when people were asked to stand near windows and on balconies and terrace to clap for the heroes of our country who are relentlessly working against the coronavirus pandemic turned out to be super successful. Not just the common people, the celebrities too participated in the act with full enthusiasm and positivity. Many went live on social media to show how they are cheering for the heroes of the nation. Among them were Amitabh Bachchan, Aishwarya Rai Bachchan, Abhishek Bachchan, Karan Johar, Karan Johar, Kangana Ranaut, Ranveer Singh, Ayushmann, Mika, Kapil Sharma, Kriti Sanon among others.
Akshay Kumar shared a video on Instagram and wrote, "5mins at 5pm :With my neighbours,taking a moment to appreciate those who do not have this luxury of staying at home & working tirelessly to keep us safe.Thank you to all the essential service providers for your selfless work #JanataCurfew #BreakCorona @iHrithik  #SajidNadiadwala."
Amitabh Bachchan shared the scenario from outside his house on Instagram and wrote alongside, "Historic .. we are ONE .. and we have WON !! "शंख बजे औ ताल बजे , औ बजी है गणपत आरती , अद्भुत दृश्य सुना विश्व नें हम उत्तम उज्ज्वल भारती " ~ AB At 5pm on March 22nd the entire nation came out & applauded NEVER SEEN ANYTHING LIKE THIS ! PROUD TO BE AN INDIAN - JAI HIND"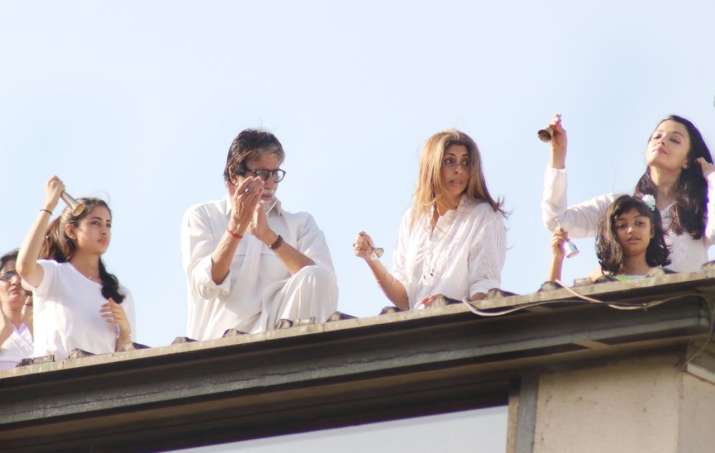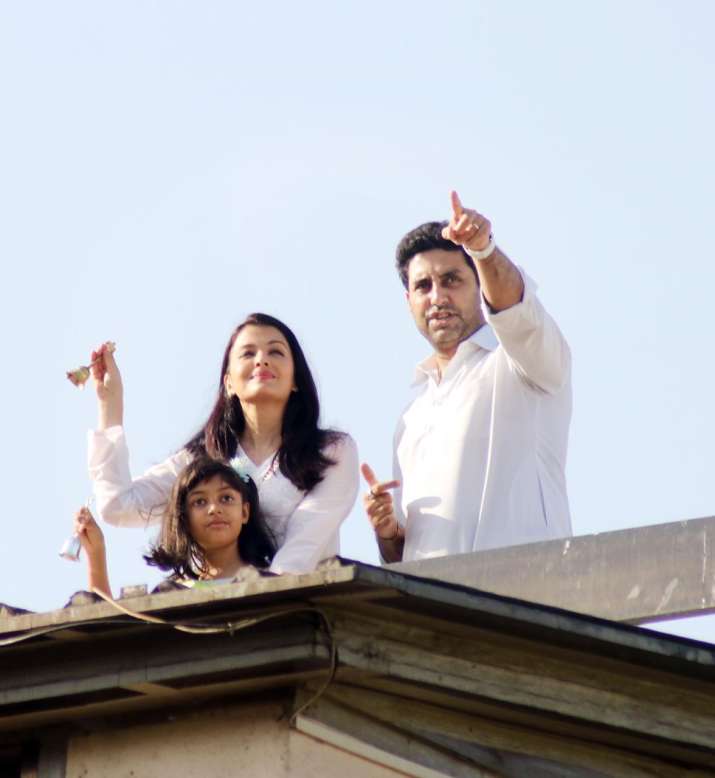 ALSO READ: Coronavirus: During Janata Curfew, Indians appreciate efforts of warriors shielding us from COVID-19
Meanwhile, Deepika Padukone and Ranveer Singh were seen twinning in white and stepping out on to the balcony of their South Mumbai home and cheering and hooting for the heroes. 
Varun wrote, "#JANTACURFEW we will have to do this for longer. Everyone who is my age please keep your parents safe. I applaud the heroes fighting this virus." Karan Johar captioned his video, "That's our family celebrating the unity of spirit and resilience...today we also show tremendous gratitude to all members of the medical fraternity who have tirelessly and relentlessly worked towards healing the infected and protecting thousands of people from this dreaded virus ....#indiafightscorona." 
Have a look at Karan Johar's Insta video:
Boney Kapoor tweeted, "Big Thank you to the unseen Protectors of all of us -Dr, nurses, hospital staff, municipal workers, Police, Govt officials & media. We stay Protected because of you. #JanataCurfew."
Vicky Kaushal shared hid video on Instagram an captioned it as, "From us to all the real heroes- the medics, doctors, nurses, volunteers, police, the government and everyone who's being responsible and staying back Home ensuring safety of themselves, their families and others... we are in it together- stronger and healthier! #gratitude #IndiaFightsCorona."
Kangana Ranaut was also seen clapping along with sister Rangoli Chandel. Rangoli shared the video and captioned it as, "Here we are expressing our gratitude for all the people who are staying outside of their houses so we can stay inside our houses, May Maa Sherawali protect you."
Karisma Kapoor shared how she clapped for all and captioned the video as, "We clap together ! For our country , for humanity thankful to everyone who is helping get rid of the current global health crisis.. #jantabandh #jantacerfew #proudindian #unitedwestand #positiveenergy #indiafightscorona."
Hema Malini also expressed her gratitude and wrote, "On a lighter note but also fully committed to Janta Curfew as well as the spl 5 mins of thanksgiving to all the medical personnel & all those who are doing so much to keep our country safe from the Corona - this is me practising blowing the shankh in deference to the PM's request."
Sharing a video of him banging a thali at his balcony, veteran actor Anupam Kher thanked "to all those who tirelessly and selflessly helped others in the difficult times".
Here's how Ayushmann Khurrana said thank-you.
Sonali Bendre shared her video on Instagram and wrote, "We are all in this together, as one community, one nation, one world. It was such an amazing feeling to hear and participate in the sound of unity. Our utmost gratitude to the medical community, police force, sanitation workers, grocers, delivery staff for fighting for us."
Himesh Reshammiya pays respect with wife and shares a photo on Instagram captioning it as, "Salute to our heroes jai hind."
Bipasha Basu along with Karan Singh Grover too took part in the same and shared their video with a caption that read, "Durga Durga Overwhelmed... to see unity in difficult times. This is the beginning but today has instilled tremendous hope Thank you to all the medical personnel, police, armed forces, government, telecommunications, municipality services,media and all ppl providing us all the essential services. Deep gratitude ... you guys are the real heroes  #stayhome."
Kartik Aaryan shared his picture and wrote alongside, "#TaaliBajaoThaliBajao It's DIVINE. It's MAGIC. With everyone coming together, the ENERGY is through the roof!! We all Salute the Selfless Heroes !! Thank you @narendramodi sir for bringing the country together in this way!! #JantaCurfew
#CoronaStopKaroNa."
Related Video