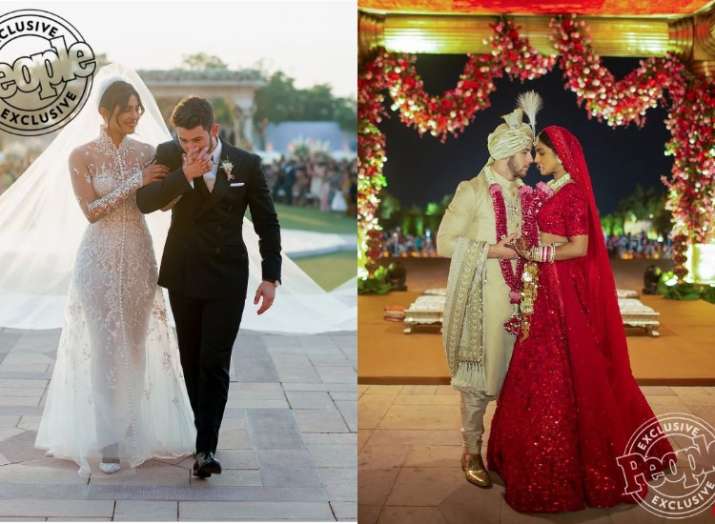 Finally, the wait is over! People Magazine has shared the first pictures of Priyanka Chopra and Nick Jonas' dreamy wedding and the pictures are proof that it was filled with love and laughter. The magazine has shared pictures from both their Christian and Hindu wedding and the couple looks just out of a fairytale. Talking about her outfits and the wedding, Priyanka revealed to the magazine, "For the Western wedding, we had been talking to a bunch of incredible designers, but ultimately when Ralph Lauren approached us, I learned that Ralph has only designed three wedding dresses in 50 years — one for his daughter, his daughter in law, and his niece," This brought the couple on board with designers and together they came up with Priyanka Chopra's gorgeous white wedding dress.
Priyanka Chopra and Nick Jonas Open Up About Their 'Emotional' Wedding: 'It Was All the Tears' https://t.co/UPKtNS1GDM pic.twitter.com/i36fJKEDcc

— People (@people) December 4, 2018
An emotional Priyanka Chopra, who carried a bouquet of hyacinths and tuberoses designed by Jenya Flowers (NYC), said, "I could not hold it in. I think I was nervous and scared. But as soon as the curtains opened, and I saw his face it was just like everything settled and I knew I was making the best decision of my life." We are already blown away by the couple's beautiful attires. The actress wore a hand-beaded and hand-embroidered dress featuring floral and scroll motifs, lace-effect tulle appliqués, scalloped sleeves and a high-neck collar for her Christian wedding. The embroidery took a total of 1,826 hours to complete, according to the brand.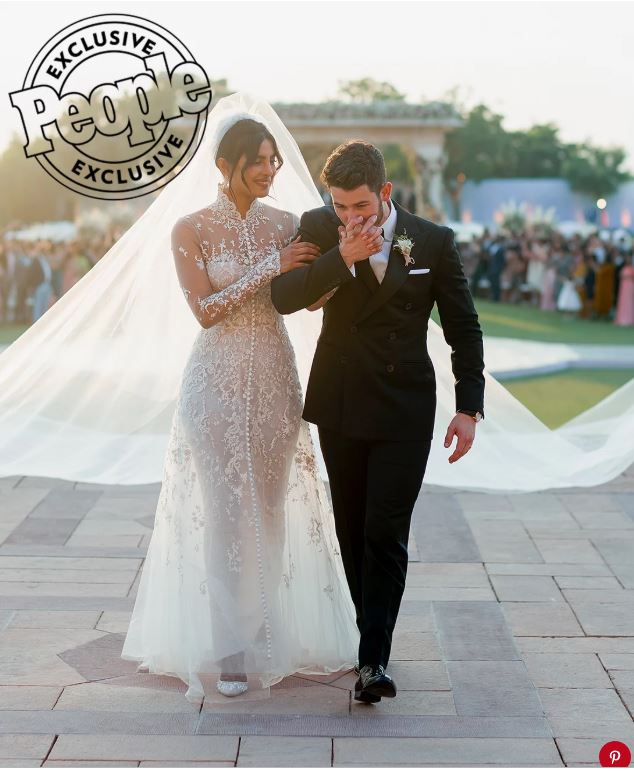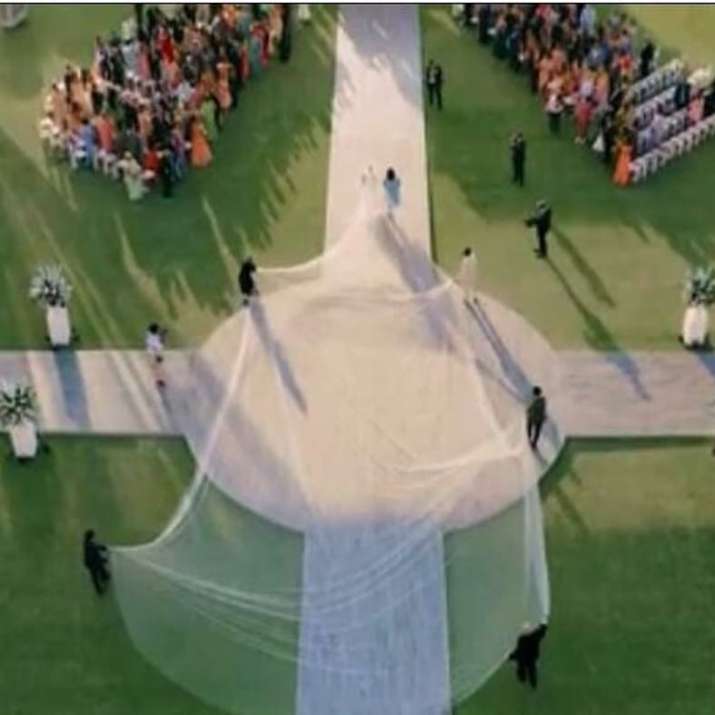 Underneath the long-sleeve gown was a strapless column dress made up of 2,380,000 mother of pearl sequins and she completed her look with long tulle veil that reached 75 feet. Custom Jimmy Choo shoes rounded off her look like a fairy.
Interestingly, People Magazine also reveals that Priyanka Chopra wanted to honor the people, morals and moments that are closest to her which is why, the team at Ralph Lauren hand-stitched eight words and phrases on to the gown including Jonas' full name (Nicholas Jerry Jonas), the couple's wedding date and the names of her parents (Madhu & Ashok). To add to the familial sentiment behind her design, Chopra had a piece of her mother-in-law's lace wedding dress sewn into her dress.
On the other hand, the groom Nick Jonas wore a custom Ralph Lauren Purple Label double-breasted black tuxedo and custom patent lace-up dress shoes. He also included a nod to his bride: Inside of the lapel of the tuxedo, Jonas added a small piece of lace from Chopra's dress embroidered with the Urdu words "My Jaan" which translates to "My Life."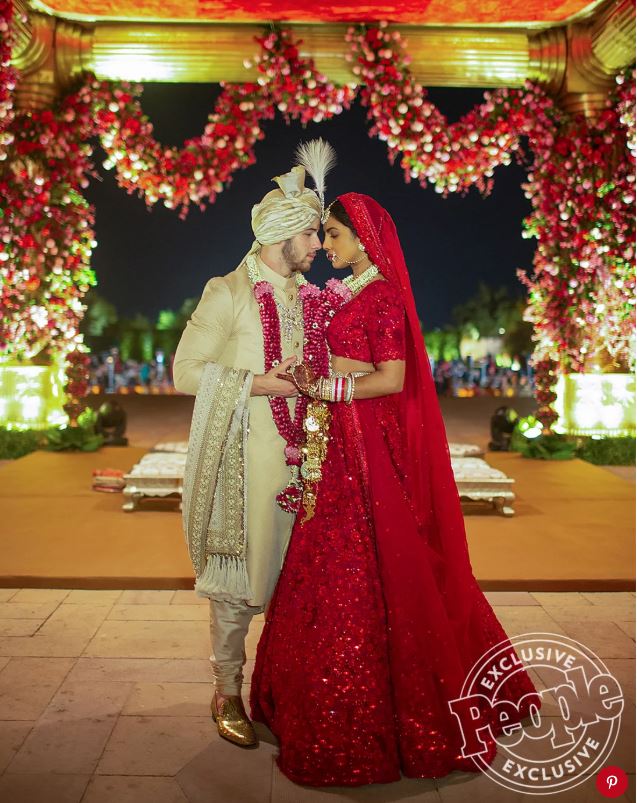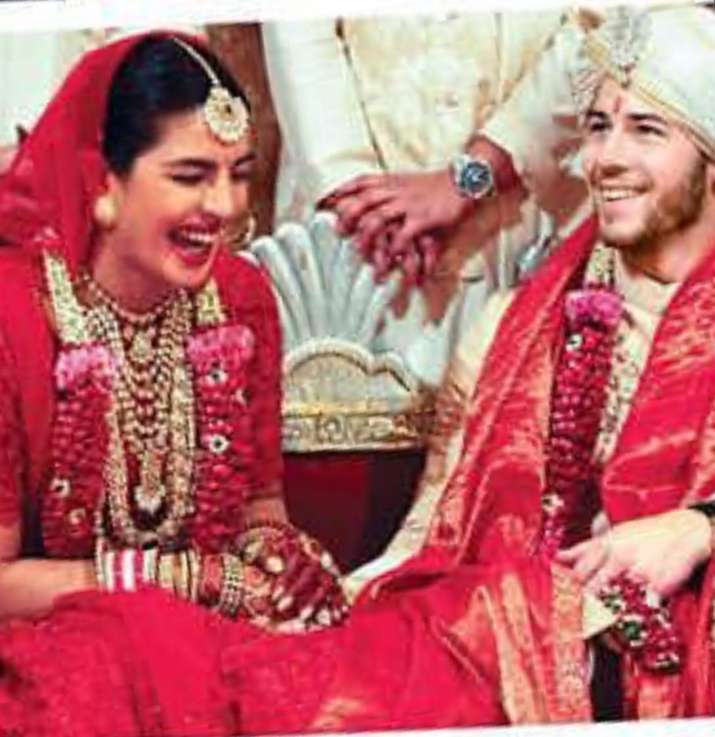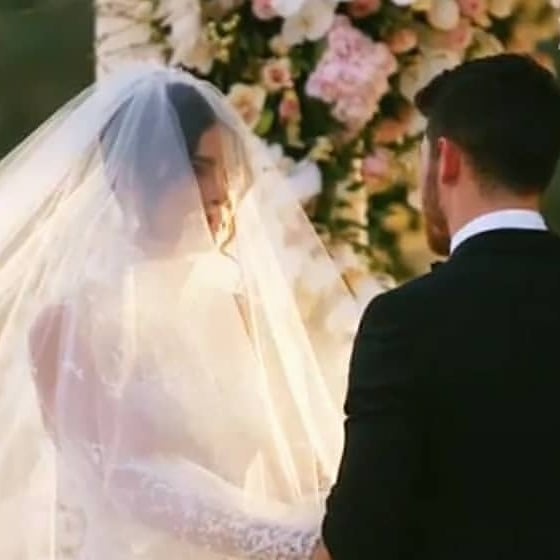 Interestingly, People magazine shared that Priyanka Chopra was escorted down the aisle by her mother Madhu since her father Ashok died of cancer in 2013. It was an emotional moment for the actress but her groom Nick Jonas was equally emotional. The magazine shared that for Nick Jonas, "the emotions were running high during the ceremonies, I think especially during the Western wedding for me," he says. "You know you think your whole life about that moment. Honestly, I could not have imagined it would be as perfect as it was. It was highly emotional."
Obviously it was not easy for the couple to put together two grand weddings in just four days, however, everything went as planned. Even the planners Sandeep Khosla and Aditya Motwane, respective founder-owners of Abu Jan Sandeep Khosla and Motwane Entertainment & Weddings, lend out the details through various pictures on their Instagram and revealed how the wedding was full of love and enjoyment. 
People Magazine shared the most beautiful thing Priyanka Chopra had to say about her two weddings. She revealed, "We took beautiful traditions that we both grew up with and personalized them in a way that made sense for us. It's been incredible to find the commonalities between our beliefs and figuring out how to blend them in a respectful and meaningful way." Not just the couple, but the decor at Umaid Bhawan Palace was equally beautiful. With white flowers and magic in the air, eh vebue looked nothing but heaven.
Also read:
More Bollywood stories and picture galleries
For all latest news and updates, stay tuned to our Facebook page