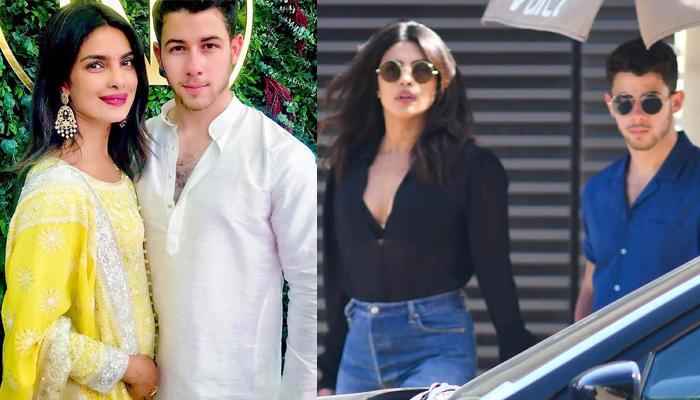 Bollywood actress Priyanka Chopra and American singer Nick Jona's romance and now imminent wedding made news across the world. While Nick spoke in length about what attracted him to Priyanka and what forms the bedrock of their bond, she has been more cautious while speaking about their relationship. However, at the launch of dating app Bumble India in New York on Sunday Priyanka spoke on Nick, what keeps them going and who made the first move.
Talking to Entertainment Tonight, the former Miss World revealed that it was Nick who approached her. "I actually didn't make the first move -- he did. He texted me. The first time was a text and just saying, 'I think we should connect,' and whatever and that's how we started talking," Priyanka said.
In another recent interview, the 36-year-old actress, who is making her Bollywood return with The Sky Is Pink, explained what she prizes above all else in a relationship. "Who respects that if his work is important, so is yours. Or if he makes choices that are important to him, so is your opinion. That's respect, and that's incredible to have," said Priyanka.
Along with respect, trust in a relationship also holds utmost importance for Priyanka. "Then everything is so easy because you give each other credit for your intelligence, you give each other the benefit of the doubt because you trust each other. There's so much that comes out of that. I think don't settle for less than that," added the actress.
Nick and Priyanka are set to tie the knot in December in Jodhpur. Buzz has it Priyanka's family and close friends will attend the four-day festivities. On the other hand, 100 guests from Nick's side have been invited to the wedding festivities.
On the work front, Priyanka is busy shooting for The Sky Is Pink.