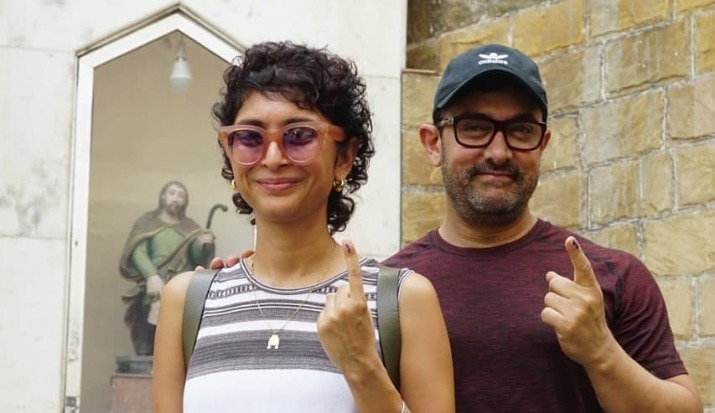 Bollywood actor Aamir Khan was seen with wife Kiran Rao to cast vote in the fourth phase of Mumbai Lok Sabha election 2019 on Monday morning. While the actor was spotted posing for the camera after casting his vote, he also made the appeal to not waste the vote. 
He urged people to come and vote in elections 2019. In fact, he even cracked the joke which aims at making the people aware of the value of a vote.
Shah Rukh Khan too rapped in a song, Matdan Karo where he urged the citizens of the Nation to come and cast their vote. This will help to make India a better place and bring in the necessary change.
Elections 2019 witnessed a wave of Bollywood celebs who came to cast their vote in elections 2019. Besides Aamir Khan and wife Kiran Rao, we got to see, Kareena Kapoor, Twinkle Khanna, Ranveer Singh, Salman Khan, Dia Mirza, Sonali Bendre, Amitabh Bachchan, Varun Dhawan, Tiger Shroff and many more celebs who came and cast their vote in Mumbai Lok Sabha elections 2019.