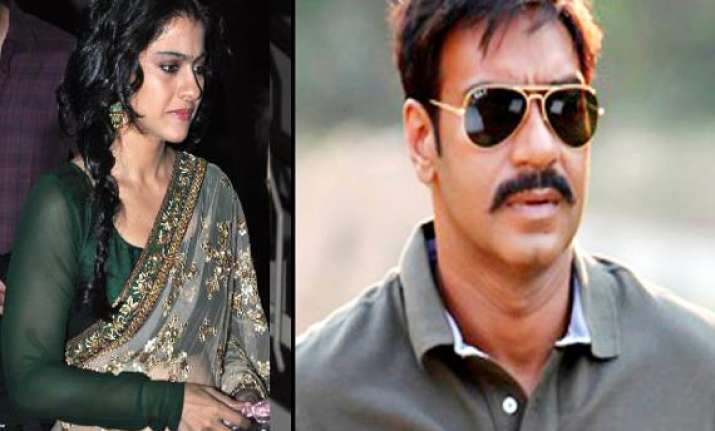 Mumbai: In an incident of theft at Bollywood stars Ajay Devgn and Kajol's Juhu residence, 17 gold bangles (kangan)  have been stolen. The stars have filed a complaint suspecting it to be an act of an insider.
This theft happened on October 22 when Kajol was getting ready for Karva Chauth. Police has filed a complaint regarding the missing gold bangles worth Rs 5 lakhs.
Though the couple did not comment on this theft but Kajol's mother and veteran actress Tanuja confirmed this news, "Yes, it is true that Kajol's bangles were stolen But I do not know the details as I was out of town and have just come back, " she said.
This is the second theft that had reported by the Bollywood couple from their mansion called the Devgn House.
The first theft was committed in 2008 by one of the members of the family's domestic staff was involved and he was eventually arrested from Chhattisgarh.
As per Kajol, she had discovered the second theft when she found her wardrobe had been broken and the jewellery box was half open and its contents were haphazardly arranged.    
This was revealed later after an investigation that exactly by the family members itself that 17 gold bangles were missing. From all of them few were also gifts from Ajay Devgn to Kajol. . "It really ruined her Karvachauth," said a source close to the family.
Kajol had last used her jewellery box on October 15. Cops are now interrogating the domestic staff who had access to her room for the following week.  
Juhu police station in-charge Senior Inspector Arun Bhagat said a few people have been questioned in connection with the theft.
"Investigations are on and we are pursuing some leads," he said.