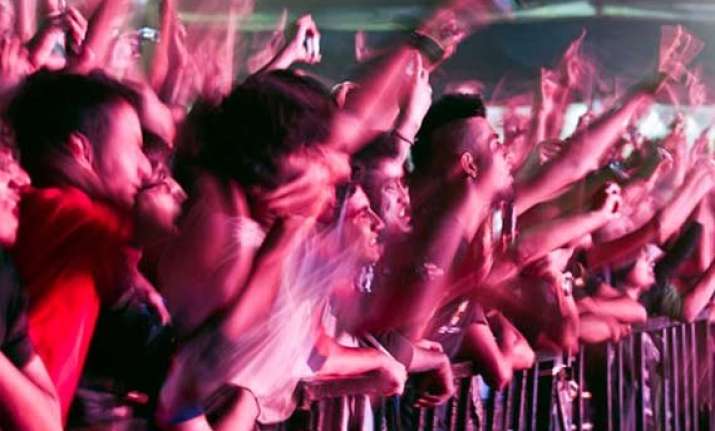 Bangalore: The second day of the ongoing 10th edition of Kingfisher Premium - The Great Indian Octoberfest (TGIOF) - saw a heavy mix of metal, blues, indie, soft rock and electronic music here.
The music aficionados of the city were seen letting their hair down on Saturday to some high octane tunes by popular rockers from India and around the world.
The three days of fun started Friday at E-Zone club here.
First up was heavy metal band Bhoomi, who played their unique original compositions leaving the crowd awestruck. Formed in 2002, the Bangalore-based band quickly emerged as a leading metal act in the Indian metal scene and retains a substantial fan base. Their popularity was quite visible when they performed in front of people here who looked mesmerised with their tunes and tracks.
Then came the band Space Behind the Yellow Wall, who played an interesting composition comprising trance and punk rock. The band that is mostly instrumental with minimal vocals, also grabbed eyeballs.
Leading the impressive Bangalore-based line-up, the One Nite Stand crooned popular soft rock numbers and got the crowd dancing.
Next was line-up of international acts including the popular Bassclef, who enthralled the audience with bass tunes influenced by hip hop, dubstep and bhangra.
The TGIOF Cafe stage, the newest addition to the festival, saw the city's most melodious "Kroakers" karaoke their way through the night. The light, bubbly and upbeat mood truly reflected the vibrant vibe of the festival.
The final day i.e. Sunday will see performances by musicians like Lucky Ali, The Manganiyar Seduction, Raghu Dixit and DJ Ivan.