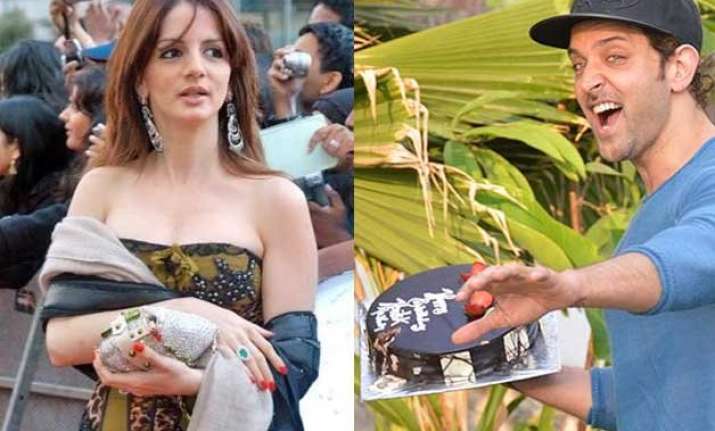 New Delhi: Hrithik Roshan, who turned 42 on Sunday, brought in his birthday bash on Saturday night itself and it turned out to be quite an eventful night. People came in good attendance to wish the actor on his special day. However, one person seemed to be missing from the party and that was his ex-wife Sussanne Khan.
Sussanne has maintained a fair distance from Hrithik ever since their divorce, inspite of her family still being close with him. But, everything aside, she was at-least expected to come and wish him on his birthday.
On this, she has opened up and clarified herself saying that her former husband didn't invite her to his birthday party.
She said, "I understand him not inviting me. We don't invite each other to our birthdays. People love to make a big deal out of nothing. By the grace of God we have found peace with our choices and with each other. I will always wish for him to be the happiest in all that he does. And I know he wishes the same for me."
Explaining her current equation with Hrithik, she said, "My relationship with Hrithik is wonderful with respect to our kids. We are good parents and that is our priority regarding each other. But we don't socialise or hang out together as friends."
The former couple, who were once used as an example of a successful marriage, parted ways in December 2013.