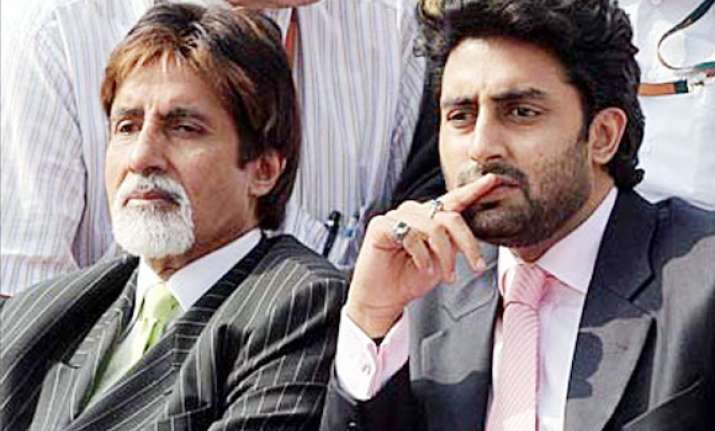 Mumbai, Apr 2: Bollywood megastar Amitabh Bachchan has chosen to give the World Cup final clash between India and Srilanka a miss, as he is superstitious of his presence.

"Dad is superstitious when it comes to Indian team. He will not see the final match...he will be in his room. Dad decided not to watch the match just to let India win. Mom (Jaya) and Aishwarya go to his room and give updates on the score," Abhishek said at a promotional event here.
"Even I will sit in the same awkward position in which I sat for the Indo-Pak match as India had won," said Junior

Bachchan who also seems to have got superstitious from his father.

He revealed that Amitabh does not see the match (when India plays) since he believes that every time he would watch the match, an Indian wicket would fall... So he does not come out of his room, Abhishek said.
"During the India-Pakistan match also he was in his room. He doesn't watch a match 'live'."

Even Aamir Khan, who is not generally superstitious, is not taking any chances. The actor had said that he would wear the same clothes which he had wore during the Mohali contest.

Actress Preity Zinta had said she will be wearing her lucky outfit as she cheers for Team India while actor Vivek Oberoi's would sit in the crowd instead of a VIP box. PTI