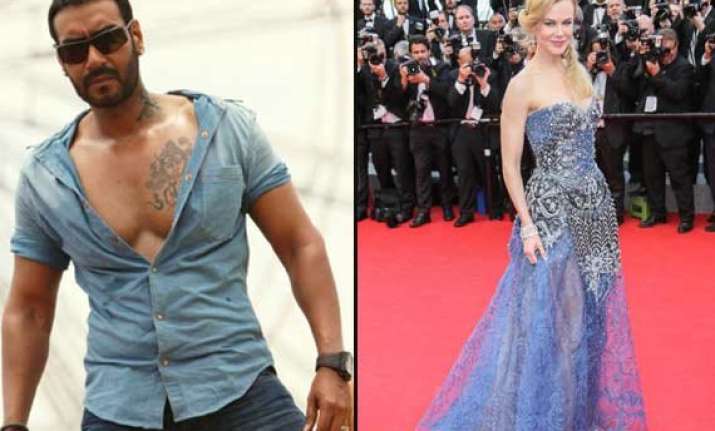 New Delhi: Ajay Devgn's directorial venture 'Shivaay' is the latest talk of the town and that is for its lead actress. If the buzz surrounding the movie is to be believed, Hollywood actress Nicole Kidman is being roped in for the role.
A leading daily recently published a report, which said that Nicole Kidman is in the talks with the production house. The details are still being worked out and it is not yet final if she will really do the film.
Ajay will not only star in the film but he is also producing and directing 'Shivaay'. Ajay hinted at few occasions that the film will have foreign cast and crew. So it comes as no surprise if Nicole Kidman is being approached to act in this action drama.
Even if the filmmakers fail to take Nicole onboard, there would be some other big Hollywood name in it.
The grand niece of Saira Banu, Sayesha is also making her Bollywood debut in this film.
'Shivaay' is being said to be one of the highest budget Bollywood films. Ajay has also roped in the action director of 'The Fast and the Furious' to work with the project.
The 'Singham' actor has borrowed the film's title from religious Sanskrit chant 'Om Namah Shivay'.
The dream project of Ajay Devgn, 'Shivaay' is expected to go on floors in February next year.