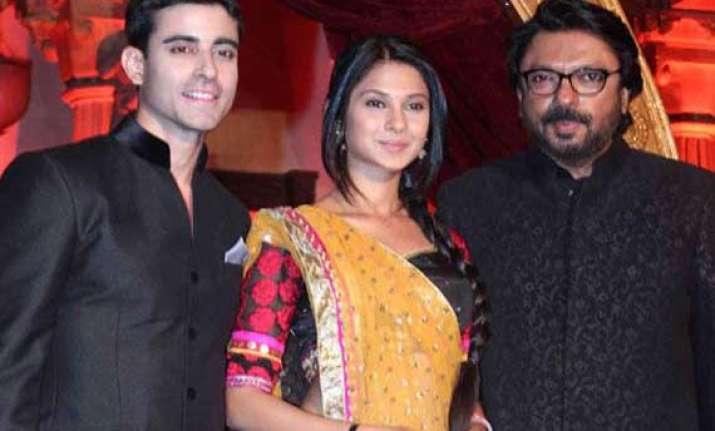 Mumbai, Feb 18: Filmmaker Sanjay Leela Bhansali, who has adapted Gujarati novel Saraswatichandra for an eponymous TV show, admits some changes have been incorporated for the story to suit the medium.
"It is an adaptation, so we have adapted the novel in a different way. The beginning is not the same, its story does not begin from where the novel starts. So, such changes are necessary," the 49-year-old said here Thursday at the launch of the show.
"In today's scenario, if we are interpreting the novel in our own way, then we will incorporate some changes in it and will keep some aspects of the novel as they are," he added.
This is his debut foray in the small screen world, and he believes it has been a learning experience.
"It is a wonderful experience because to be able to create such a big scale, which the creative team and the cinematographer have done on TV, and to realise that it is possible, maintaining the requirements of TV as a medium, which is basically a close-up medium, I think I learnt a lot," Sanjay Leela Bhansali said.
Starring Gautam Rode and Jennifer Winget in the lead, Saraswatichandra is a classic love story. The Gujarati novel by Govardhanram Madhavram Tripathi was brought out over a period of 15 years, with the first volume being published in 1887 and the fourth one in 1902.
Talking about the duration of his show, Sanjay Leela Bhansali said: "Let's see how the serial goes and then accordingly, we will decide its span."
The show goes on air on Star Plus, starting on February 25.