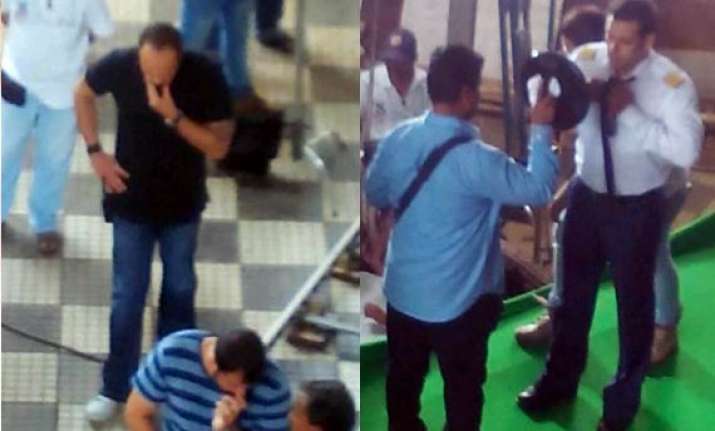 New Delhi: Ever since the recent teaser of Bigg Boss 8 is out, viewers are left to their imagination believing that this season of the reality show may not be shot in India.
In the new teaser,
Salman Khan
is showcased as the pilot clearly indicating that he is back again this year as the host much to the delight of his fans.
And as video transcends, a plane in the sky high could be seen with Bigg Boss 8 montage emerging from the background. The Bigg Boss 8 team plans to shoot some more action-packed promos to keep their viewer and fans intrigued.
With so much action involved how could this the master himself avoid being into the scene! This teaser promo featuring Salman Khan is directed by none other than Bollywood's noted director Rohit Shetty.
We got hold onto some behind the scenes pics from the action shoot of Bigg Boss 8 promo. One could clearly see both the legends in themselves - Salman Khan and Rohit Shetty ready to shoot the action sequences.
In the photos, Salman is clicked in his pilot uniform, with Rohit Shetty working out with his assistant directors and the team to work on the theme.