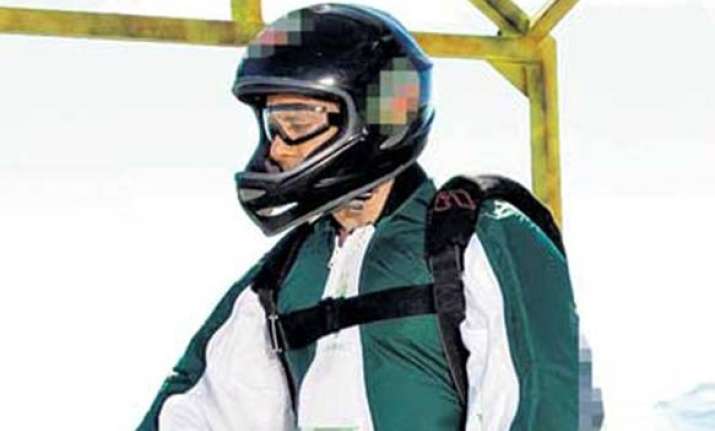 Bollywood star Salman Khan recently did  the wingsuit flying stunt for a soft drink ad himself in New Zealand, says a media report.
The daredevilry ad was y shot at a remote location in the mountainous terrains of New Zealand. It was filmed by an international crew helmed by action-adventure film maker Bob Gordon. Sallu has done the stunts himself, says the media report.
The report quotes a unit source, "The only way to reach the shooting locale was by a helicopter. There were five of them on the sets that feature in the ad as well."
The makers claim that it is the actor's biggest ad production keeping in mind the ad's Darr Ke Aage Jeet Hai campaign.
Adds the source, "The film has been mounted on a mega scale and the production budget exceeded over a million dollars."  The ad goes on air from February 25.
Wingsuit flying  involves flying the human body through the air using a special jumpsuit called a wingsuit, which adds surface area to the human body to enable a significant increase in lift.
The suit has fabric between the legs and under the arms. A wingsuit flight ends with a parachute opening, so a wingsuit can be flown from any point that provides sufficient altitude to glide through the air.  
The flier deploys the parachute at a planned altitude and unzips the arm wings, if necessary, so they can reach up to the control toggles and fly to a normal parachute landing.