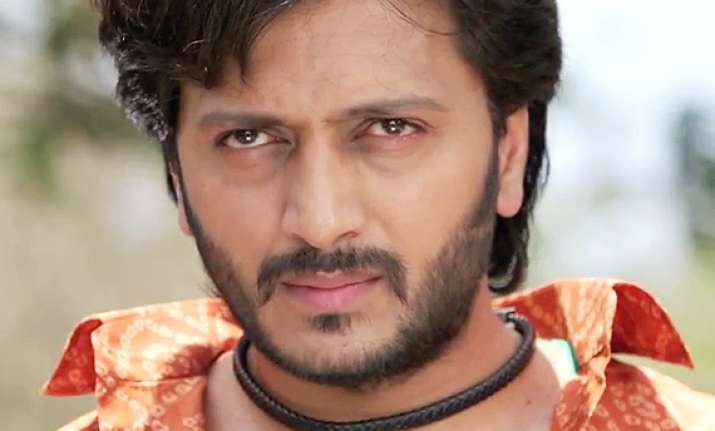 New Delhi: Ek Villain is steeping high on success and why not, after such brilliant performances and ever so soulful music, the film has nothing but to suck-in all the appraisals that any film can pour itself into!
And Riteish Deshmukh's solid acting prowess has made the film to brink on new trends of records this year. While definitely, the only actor who has successfully sustained with his lovable-stylish boy image in Bollywood so far, Riteish Deshmukh had gambled for a change with Ek Villain.
With his so many successful leagues of comedy films, he undoubtedly had no need of outshining his funny-witty Bollywood image. And when 'Ek Villain' rolled down, the actor's acceptance as an antagonist amongst the audience was quite skeptical.
Now, when the film is on its voyage of writing glory, Riteish's performance as Rakesh Mahadkar has been deemed as the best of his career by far.
The actor has been enjoying a niche fan following while doing light-hearted characters, especially the one with the doze of comedy and laughter. But, Mohit Suri's Ek Villain has surely surpassed all and undeniably shaped a never-so-expected character of the actor.
Unlike his earlier 'happy' characters, Riteish plays a cynical role in 'Ek Villain.' Donning a perfect cynic image carved with the emotions of fury and revenge, the actor can be seen exploring a rather dark side of his persona as shown in the film.
Starting his Bollywood career from a romantic film, 'Tujhe Meri Kasam,' Riteish constrained his acting prowess to films of comedy genre like, 'Masti,' 'Hey Babyy,' 'Dhamaal,' 'Do Knot Disturb,' 'Tere Naal Love Ho Gaya' amongst many others on the similar lines.
It was in 'Bluff Master' that he played a slight out-of-the-league character and the film also did well at the box office but he was playing the lead next to Abhishek Bachchan.
Gyrating on the stature of fun and frolic, Riteish's films have always been serving a good doze of humour creating a colourful aura around.
Now since the actor has gone a step ahead in his career and has effectively dared to don such a dramatic character in 'Ek Villain,' our wishes for tons of appreciations for the actor have turned true!
A ray of change surrounds Riteish Dehmukh now after his never seen before pace. Father-to-be, Riteish Deshmukh has ventured into production with his latest released 'Yellow' that garnered myriads of applauds and now the buzz around his Marathi debut film, 'Lai Bhari' is also much active.
We feel fortunate to witness such ultimate performance by the actor; Ritiesh Deshmukh has surely proved that Bollywood is not whole heartedly about 'Khans!'