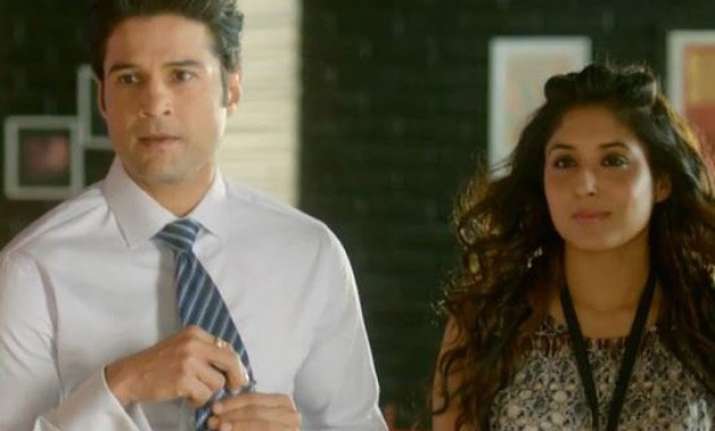 New Delhi: Actors Rajeev Khandelwal and Kritika Kamra will don an authentic Rajasthani look to accomplish a serious mission in the TV show 'Reporters.' The TV serial revolves around the lives of the employees of a news channel.
In the upcoming episodes, you will see the lead characters, Kabir Sharma, played by Khandelwal, and Ananya Kashyap, played by Kamra, clad in Rajasthani attire to cover a story. To get the insights on the story they need, they both reach a dhaba 'Apna Dhaba' situated on the Rajasthan and Haryana border. Kabir puts a microphone under one of the tables to overhear the conversation among the people they are waiting for.
While they wait for those men to arrive, Kabir takes the next step of his love life. Tarini, played by Alefia Kapadia, suggests to Kabir that he should have an engagement with Ananya to express his love. So, the protagonist of the show thinks of a plan to get the finger size of Ananya. He uses a straw to take the size which leaves Ananya astonished. She thinks that maybe Kabir is making fun of her weight and that makes her conscious.
Rajeev Khandelwal, who belongs to Rajasthan, did not find it difficult to dress up like a native of the state. He also uses local words like 'Pallo Latke' and 'Chhori' to lend realism to his look.