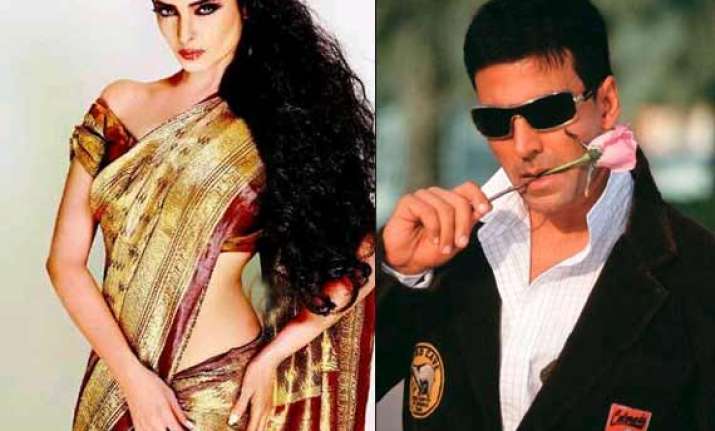 Mumbai: Actress Deepika Padukone said here today that she found Rekha and Akshay Kumar to be the best dressed personalities in Bollywood.
"I like the way Rekha dresses the way she wants to. Trends come and go but she stands by what she believes in. I like her that approach. Among men, Akshay is best dressed. His effortlessness (in dressing) makes him look good. He is athletic and this adds to the way he carries himself," Deepika said, making her debut as a designer with the Van Heusen Autumn Winter Collection.
Though Deepika launched a clothing line with Van Heusen, which also put together a fashion show to showcase her collection, she claimed that her mother influenced her dressing style even today and that she is not at all brand consicious.
"When I was growing up, my mother was my style icon, which she is even today. My style, which is classic, simple and elegant, is influenced by my mother. Like her, I also do not accessorise much," she said.
"For me, fashion means something that I am comfortable wearing, suits my body type and also my personality. I wear whatever I am comfortable in. For me colour, cut and styles are not important," she said.