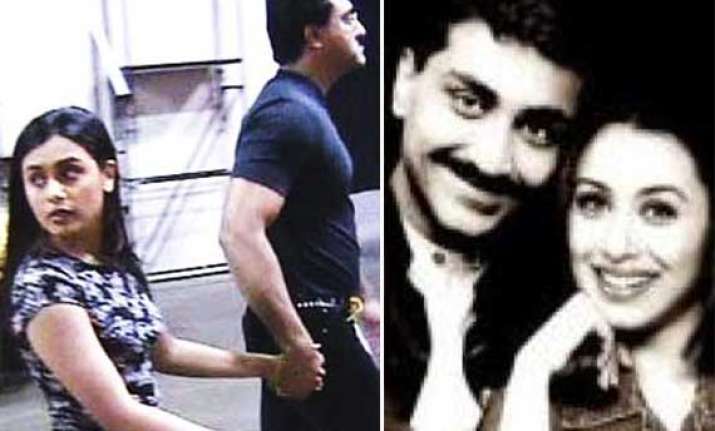 New Delhi: The rumours were already making rounds for Rani Mukerji and Aditya Chopra's brewing relationship so much that it even reached to their engagement.
And now there is another twist in the story, which surely made us believe that the couple is engaged.
According to a monthly magazine the light-eyed actress is engaged to producer-director Aditya Chopra. The cover of the magazine which features Shahid Kapoor and Vanni Kapoor confirms the engagement of Bollywood actress Rani Mukerji and filmmaker Aditya Chopra.