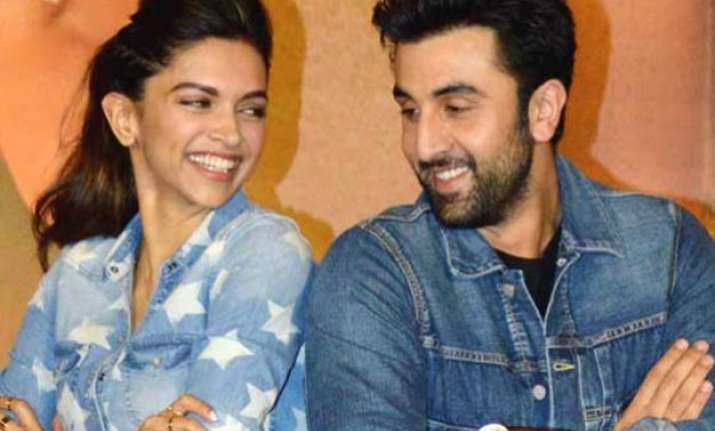 New Delhi: The star couple of Bollywood Ranbir Kapoor and Katrina Kaif called it quits last week, the news which probably everyone knows by now. Making it to the front page of every tabloid, there is, the break up was bound to stun the fans of the couple.
Following the break-up, there were rumours about superstar Salman Khan, Kat's ex-beau being involved in it. Now we know, he had no hand in it.
If Katrina's ex-boyfriend was blamed, it wasn't long before when Ranbir's ex girlfriend Deepika Padukone had faced the radar too. Gossipmongers had sighted Ranbir's sizzling chemistry with Deepika as one of the major reasons behind the end of the seven year long relationship.
While the alleged ex-couple have chosen to stay tight lipped over the entire incident, Deepika has spoken on the matter. Juts not in the same words one would expect her to.
At a recent media interaction, Deepika wasn't directly asked about her chemistry with Ranbir, but questioned if Ranveer is jealous of her affection for Ranbir. It mustn't be forgotten that Katrina was said to be insecure of the Tamasha's couple proximity.
To this Deepika answered, "Is he secure? You have to ask him. How secure or insecure is my boyfriend? I can't answer that question on his behalf. It would be unfair. But what I will definitely say is that I'm going to take a bit of credit for that. I also make it easier by being honest about my feelings for all the people in my life, good, bad, past and present. I'm very, very clear and honest that this is how it is. I make the relationship easier if at all."
Well, this just puts all rumours to rest that Deepika might go back to Ranbir after the latter's single status. Peshwa Ranveer, you needn't be worried, seems Deepika is with you till forever.