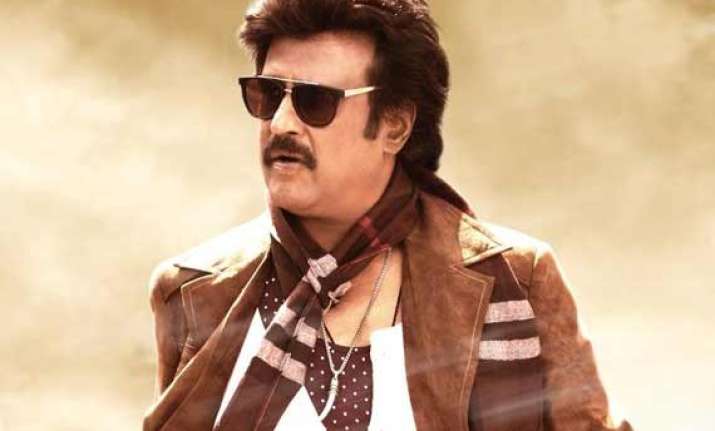 New Delhi: After a super start on Friday, Rajinikanth's 'Lingaa' witnessed a bit downfall in its collection on Day 2 but it doesn't matter in a big way since the movie has got a massive figures at box office collectively making Rs 70 cr worldwide.
Yes, the movie which also stars Anushka Shetty and Sonakshi Sinha in pivotal roles has collected Rs 33 cr on Day 2 to take its two days total to Rs 70 cr, according to a leading daily Andhra box office.
Lingaa on Friday collected Rs 37 cr worldwide. Alone from Tamil Nadu Rs 12.8 cr was fetched on Day 1 while Rs 5 cr, Rs 1.6 cr, Rs 2.1 cr and Rs 0.5 cr were collected from AP/Nizam, Kerela, Karnataka and Rest of India respectively which amounts India's collection to Rs 22 cr. On the other hand, from overseas Rs 15 cr was collected on the opening day.
The movie has also joined the top five biggest openers' list of Bollywood. Shah Rukh Khan's Happy New Year rules the list with Rs 44.97 cr and following is Ajay Devgn's Singham Returns which earned Rs 32.09 cr on opening day. Hrithik Roshan's 'Bang Bang' takes the third spot in the list with Rs 27.54 cr while Salman Khan's 'Kick' is at fourth position with Rs 26.40 cr nett on Day 1
However, the second day drop in Lingaa's collection is the result of the negative reviews from critics. The movie is mostly being criticized for a dragging portrayal of flashback in the second half.
Lingaa has been released in 3000 screens worldwide. The film has been released in 600 screens in Tamil Nadu, 750+ in Andhra Pradesh, 215+ in Kerala, 375 in North India, 200 in Karnataka and 1000 overseas in multiple versions.
Now let's see how the weekend rounds up for the movie.