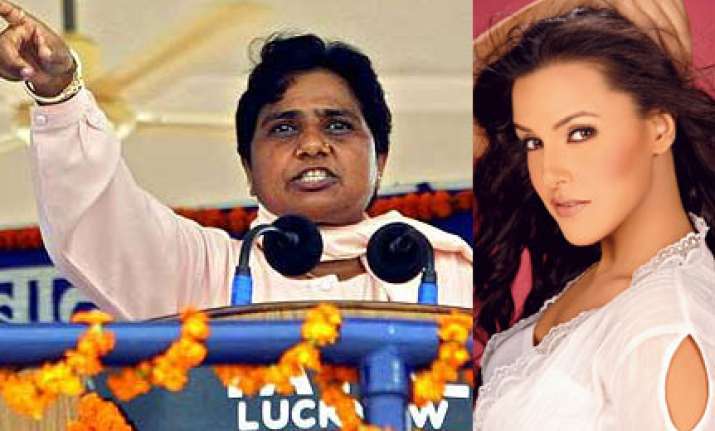 Bollywood actor Neha Dhupia is observing and emulating Uttar Pradesh chief minister Mayawati's speech and mannerisms for her next role in With Love To Obama, says a media report.
In With Love To Obama, Neha Dhupia's character Munni has a very distinct accent and manner of speaking, which is exactly like the UP chief minister Mayawati.
Neha will be seen in a non-glamorous role for the first time. It was director Subhash Kapoor decision to have Munni sound like Mayawati. And to prepare for the part, the actress was made to watch Mayawati's speeches and interviews on the Internet. She spent quite a lot of time studying her personality and her manner.  
The actress confirms, "Yes I did study how Mayawati speaks, her style and accent to deliver my dialouges. But my look isn't based on Mayawati! I watched a couple of interviews of hers and some speeches on YouTube. It took me a while to get it right."  
She adds that apart from the accent, she also worked on the body language of Munni. "She is, by far, the most experimental character I have played. She is brave, strong, earthy and a very strong woman in a big, bad world full of men. I worked on my accent, body language and look. Thanks to my director, we cracked this one. I have never been this extensively prepared and nervous before getting into character for a film."