Follow us on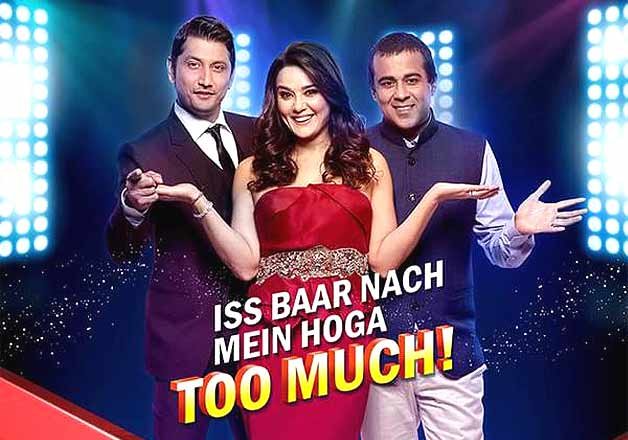 Nach Baliye 7: Chetan Bhagat's fear of being outshined by Preity and Marzi turns visible
New Delhi:
Nach Baliye 7 kicked off the last night with the promise of complete 2 hours of entertainment and 'reality.'
The bottom line - did it actually make you sit up and believe for even a nano second that you are being entertained?
Well, the popular 'celebrity reality show' with a bit of dancing now looks like a concoction of various other TV reality shows. While the premiere episode of Nach Baliye 7 couldn't suffice to our desired dose of entertainment, it lacked the quintessential 'dance flavour' too.
Actually, with a bit of Bigg Boss fervour (contestants are restricted under a roof) plus Splitsvilla (both girls and boys are living separate) and Roadies tadka (they are meant to do a few tasks too); Nach Baliye is not that 'nach-related' anymore.
Also, what would irk you highly even after resisting the current changes in the show is the unenviable presence of Chetan Bhagat.
The third judge on Nach Baliye 7, apart from Preity Zinta and Marzi Pestonji simply seemed absurd. And to get more informal, Chetan was more of an 'odd-one-out' personality on the show.
Not only our inner God/Goddess kept questioning us over how come a writer (even it for movies) is judging a dance based reality show. The major glitch with yesterday's episode remained the actual display of over acting by Bhagat.
Was he deliberately trying to over impose himself on the contestants (trying to show that look I am here)? Was he frustrated with people questioning his presence on the show? Or was it just a fear of being outshined with the celebrity status of Preity and Marzi (and therefore so much of arrogance)?