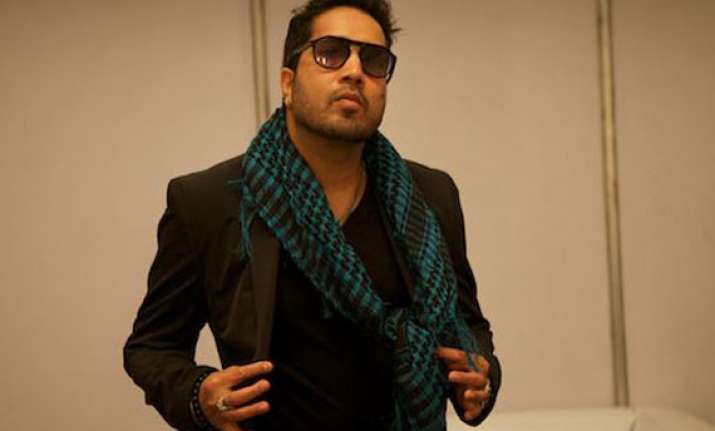 Punjabi singer Mika gifted his expensive watch to veteran actor and Bollywood's disco king Mithun Chakraborty during a recent meeting on the set of a reality show.
Mika appeared on the set of Zee TV's "DID L'iL Masters Season 3", where Mithun is the 'grandmaster'.
A fan of Mithun, Mika grooved to a medley of the actor's popular songs. He was so overwhelmed to meet him and to shake a leg with him that as a token of love, Mika gave his expensive watch to Mithun-da.
Initially, the senior actor was a bit reluctant to accept it but Mika insisted that he has immense respect for him and it was his way of expressing his love for the actor.
"It's been a dream come true to spend time with Dada, dance with him, sing for him … The time I spent on the sets of 'DID L'iL Masters' was absolutely delightful. I know Dada doesn't accept gifts easily but it meant a lot to me to give him something that belonged to me," Mika said in a statement.
Mika also had a great time dancing and singing with the show's contestants.
The special episode will be aired Sunday.