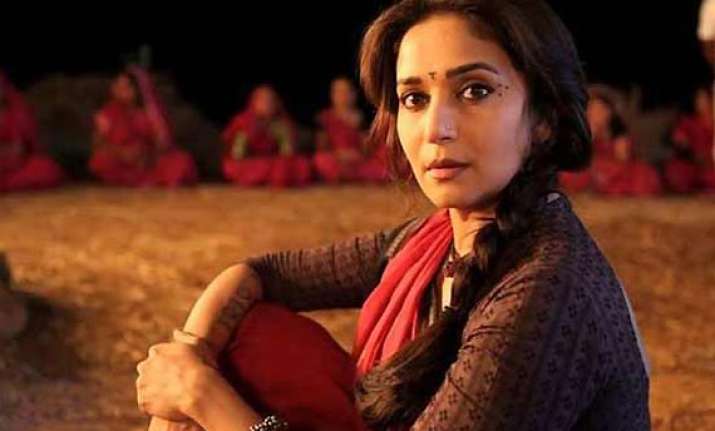 Kolkata: Bollywood actress Madhuri Dixit today demanding that the government should make new policies for women's safety and insisted girls should be taught self-defence at schools.
"They have to make a new agenda, they have to do everything anew, they have to look at society today and then make rules accordingly," Dixit told reporters here when asked about what the government should be doing to protect women. In Kolkata to promote her latest film 'Gulaab Gang' where she plays a firebrand woman leader fighting for her rights, the 46-year-old actress said girls should be taught self-defence right from the schooldays.
"There should be fire drills as well. What do you do when a stranger grabs you or when you are facing a disaster like fire? All things should be taught to women. What we do under such a situation is panic and lose our cool," she said. Releasing on March 7, a day prior to International Women's Day, 'Gulaab Gang' talks about women empowerment. On her film's character Rajjo, she said, "A lot of her beliefs are my beliefs too."
Produced by Anubhav Sinha, the film has Juhi Chawla in a negative role as a power-hungry politician. "I never imagined a film where both good and evil are being played by women. It is so relevant in today's time when women's safety has come to light. I thought this was the right time for a film like this to be made because it talks of women's empowerment," Dixit said.