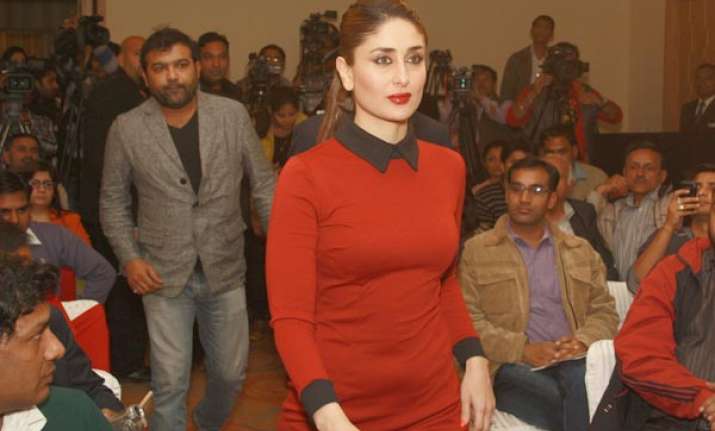 New Delhi, Dec 19: In the wake of the brutal gangrape of a 23-year-old student here, actress Kareena Kapoor today called for reassessment of the existing laws in the country for speedy justice.
32-year-old Kareena was in the capital to announce the 58th Idea Filmfare awards ceremony.
"Whatever happened, it really should not have happened.  In our country, we always take safety measures after any shocking incident happens.
I definitely would like to say that getting justice in the country is really time taking. Our laws should be reassessed. Justice has to happen faster," she said.
The para-medical student, who was travelling in a bus with her male friend, was gangraped inside the vehicle and then thrown out of it on the night of December 17.
"I read today that there are 40 impending cases of rape, where victims are still awaiting justice.
By saying that a woman should not go out at night should not be a solution to this problem. Being a modern woman, I don't support such statements. And being a modern woman, I like to party late.
"This is really a matter of shame that such incidents are happening in metropolitan cities.There are many such cases in the interiors of our country which don't come to our knowledge," she added.