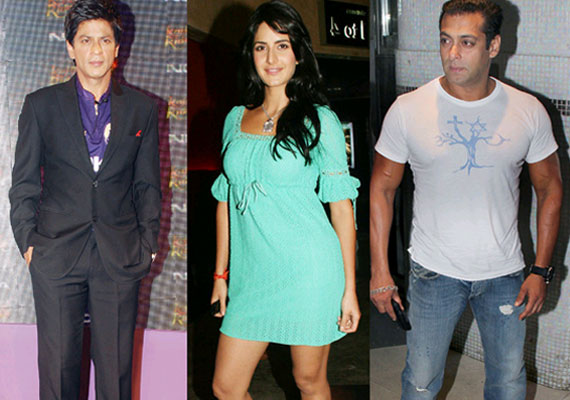 New Delhi, Jul 23: The reunion of Salman Khan and Shah Rukh Khan has left everyone surprised, but there's one person who is quite happy and always wished that these two superstars should turn friends again.
 And the person is Katrina Kaif. Yes! Katrina Kaif, who has shared a very close relationship with Salman Khan and is also friends with Shah Rukh Khan. It was Katrina's birthday party, where Salman and Shah Rukh clashed in 2008.
Katrina always wanted that Salman and Shah Rukh should patch up and also tried to explain Salman that how nice was Shah Rukh. She shared her experience of working with Shah Rukh Khan in Jab Tak Hai Jaan.
And now that Katrina's wish has come true, she took a diplomatic turn and said that she would want to see them together in a film and joked that she will produce the film.
 So is expect Karan-Arjun 2 on cards?