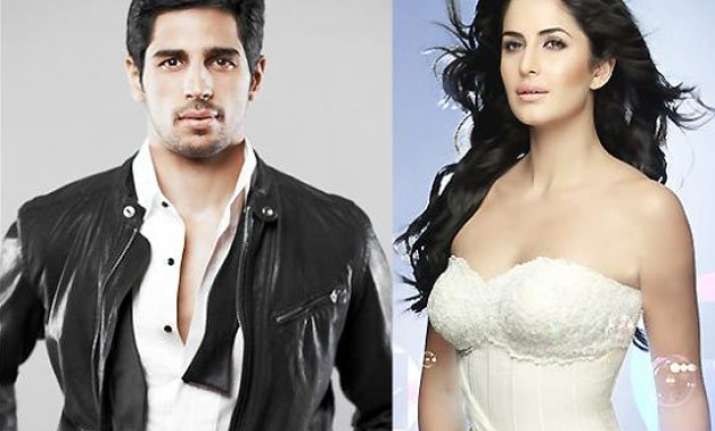 Sometimes actors need to think before words leave their mouths. Incidents where words have created controversies aren't new to the industry.
Sonam Kapoor called Aishwarya Rai "aunty" and now we have Siddharth Malhotra being disrespectful towards a senior actor, Katrina Kaif.
Katrina Kaif has been in the industry for over a decade now and has built a name for herself in the industry. Though the actress was seen struggling in her initial days, she did a commendable job and rose to be a star who has worked with all the biggies of the industry.
But, maybe Siddharth Malhotra did not think about these things before saying something insensitive about the actress. Siddharth Malhotra will be romancing Katrina Kaif in Nitya Mehra's next which is produced by Excel Entertainment.
Recently, Siddharth was asked about his experience working with Katrina and he replied, "I watched her films in college. Hope I won't look like a junior on screen."
Of course this statement was bound to offend Katrina Kaif. A source close to the actress said, "These days directors are going in for fresh and unusual pairs. Kareena Kapoor Khan is working with Arjun Kapoor in Ki And Ka, Priyanka Chopra was cast opposite Ranveer Singh in Gunday and Katrina herself is working with Aditya Rao Kapur in Fitoor. What is the big deal? Katrina never expected Sidharth to say something like that and is very upset."
Siddharth Malhotra has definitely scored poor marks on Katrina Kaif's report card. Siddharth should have known that Katrina is not very good at letting bygones be bygones.
We just hope that their on screen chemistry in the movie they are working in doesn't get affected because of this. The movie is a time travel story and will release in the year 2016.