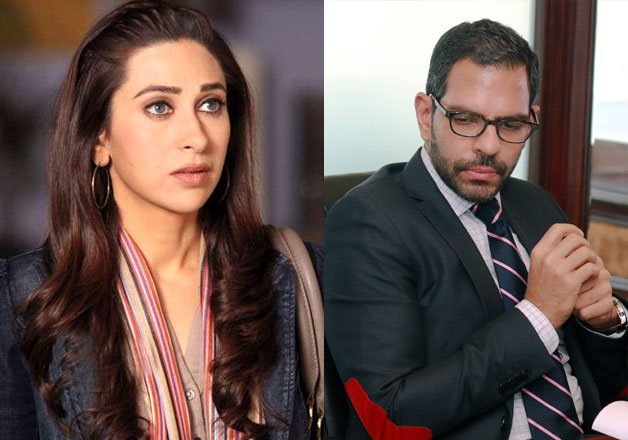 New Delhi: Bollywood actress Karisma Kapoor's divorce case has become the talk of the town lately. The actress, who had married Delhi-based businessman Sunjay Kapur in 2003, is having a troubled married life and the couple has even filed a divorce case as well.
However, things are turning nasty between the two as Karisma Kapoor has filed a harassment case against Sunjay.
According to the media reports, Karisma has revealed how Sunjay has married her because of celebrity status and even tried to abuse her physically.
As per the report published in TOI, Karisma's domestic violence application stated that the couple had to cancel a planned trip to UK to salvage their marriage as their son fell sick. While Sunjay got annoyed with cancellation of their trip and he decided to carry on leaving Lolo behind to take care of their sick four-month-old son just to play a Polo match with Prince William.
Karisma also alleged how Sanjay had asked his mother to slap her because she was unable to fit into a dress her mother-in-law wanted her to wear post pregnancy. However, the diva stated her mother-in-law did not admonish him for being rude, but has always been "supporting his philandering lifestyle".
The petition also narrated a pre-wedding incident, where Karisma even thought to call off the wedding. "Even before our wedding his father made my mother cry and I immediately said that if his family could behave in this manner with a woman, the family could do anything in the future and I made up my mind to call off the wedding. Sadly, better sense did not prevail and I was again fraudulently convinced by Sunjay and his family that the incident was on-off," she said. She also said how she felt embarrassed when her husband, just before they left for their honeymoon said he was "doing calculations with his brother-in-law about how much I would be worth in terms of my wealth".
The Hero No. 1 actress also claimed that Sunjay Kapur who heads a business empire worth Rs 5,200 crore, has married her following her celebrity status. "I also realized that he had married me only as I was a famous and successful film star which would facilitate him to be reported in the press. It came as a surprise that he always wanted to be known in public and be famous, but since he never did any deed worth mentioning, he was not able to garner any attention. Hence, the ulterior plan was to flaunt me as his trophy wife in the elitist social circle in Delhi where he was trying to gain prominence at that time," Karisma stated in the petition.
Earlier, Sunjay Kapoor had accused Karisma for marrying him for his money and now Karisma had accused him for domestic violence.
We wonder if this divorce case is yet to see any more blame game.