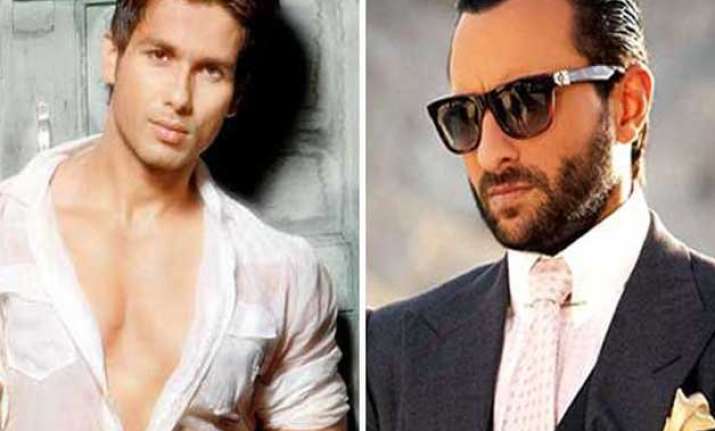 It was expected that a meeting between Shahid Kapoor and Saif Ali Khan would be all apprehensive and awkward but to everybody's surprise it was not at all so!
Yes, Kareena's ex-lover, Shahid, who had dated the actress for almost three years before her marriage, had a rendezvous with her husband Saif on the sets of Jhalak Dikhlaa Jaa.
Saif had come to promote his upcoming movie 'Phantom' along with the lead actress Katrina Kaif while Shahid is one of the judges of the show and hence was already present on the sets.
Many would have expected the situation to turn up cold stares; however, nothing of that sort actually happened. In fact, the two were quite chilled out in each other's company.
Not only this, the ice was broken even more when the duo along with Katrina Kaif clicked a selfie. This was posted by the other judge of the show, Karan Johar, on Instagram with the hash tag jabtheymet.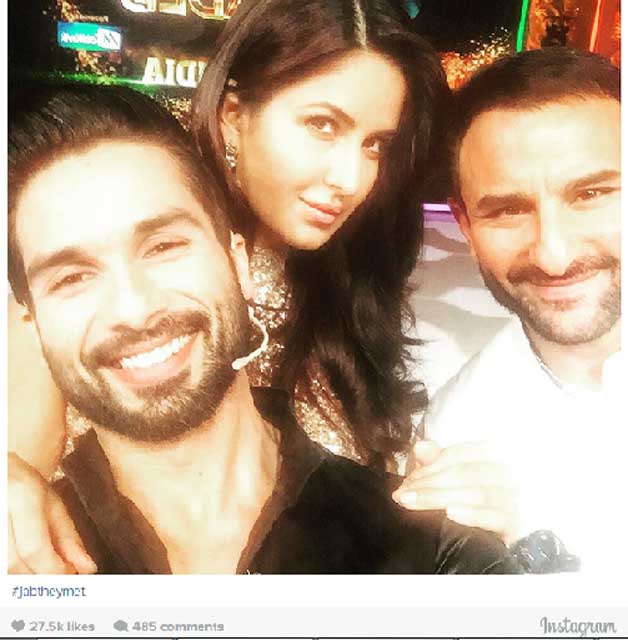 This was a reference to the hit movie of Kareena Kapoor and Shahid Kapoor, 'Jab We Met', where they shared a comfortable screen space with each other. Now the latter is sharing a similar space with Kareena's husband. In other words, the past has gone and maturity has descended upon them.