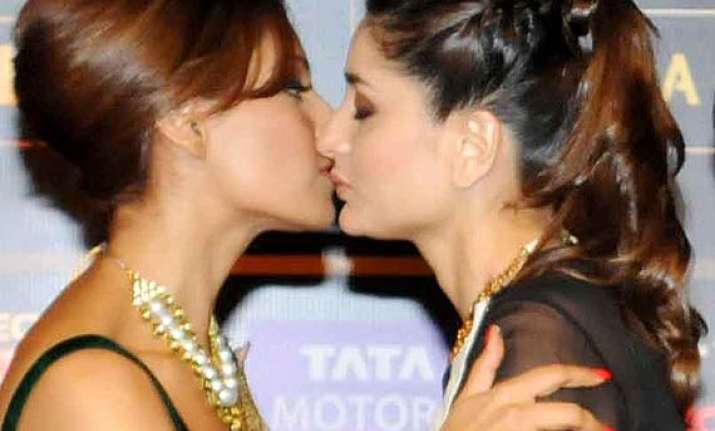 Kareena Kapoor and Bipasha Basu, the two ravishing Bollywood divas came 'lip-to-lip' at the recent IIFA press conference.
It was a surprising moment that turned into an oops one, when the two gorgeous ladies came to greet each other.
They two hugged and then just when Bipasha tried to kiss Kareena on her cheek, they both accidentally shared a lip kiss.
Both Kareena and Bipasha donned traditional outfits. While Bipasha sported a Manish Malhotra sheer saree, Kareena adorned a beautiful black-white suit.