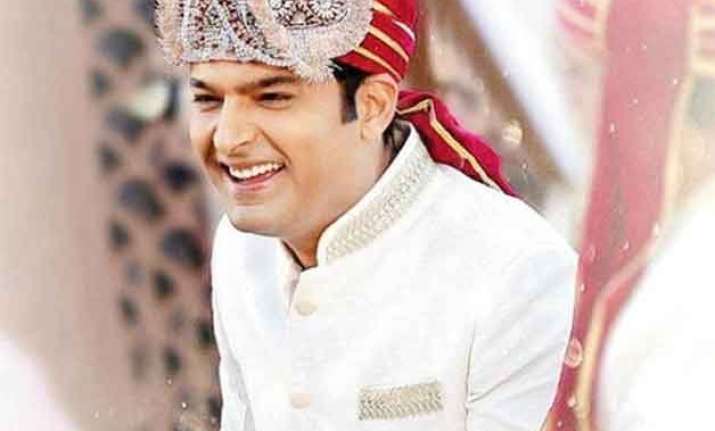 OMG, does the above picture mean that the comedian Kapil Sharma has tied the knot and that too without any official information?
At least the picture makes us believe this for a moment while also wondering whether it has become a trend in B-town, after Shahid's hush-hush affair and now Kapil following in his footsteps. That means no more gossip?
No, we don't think so. Though it is true that speculations are rife since the time photos of Kapil in white sherwani have started doing the rounds on social media, the reality seems to be something else.
After all, why would Kapil want to hide such news from his fans? This could also be another promotional gimmick of his famous TV programme 'Comedy Nights With Kapil' or it may be a still from his upcoming film 'Kis Kisse Pyar Karoon'.
Yes, at least that is what it seems to be because we also saw Elli Avram in the video adaptation of the same photograph. And since we know that Elli is his leading lady in the film, it gives us some reason to think that it could be a still from the movie.
We are yet to hear Kapil Sharma's response on the same.
Meanwhile, check the video, which can clear the air to some extent –