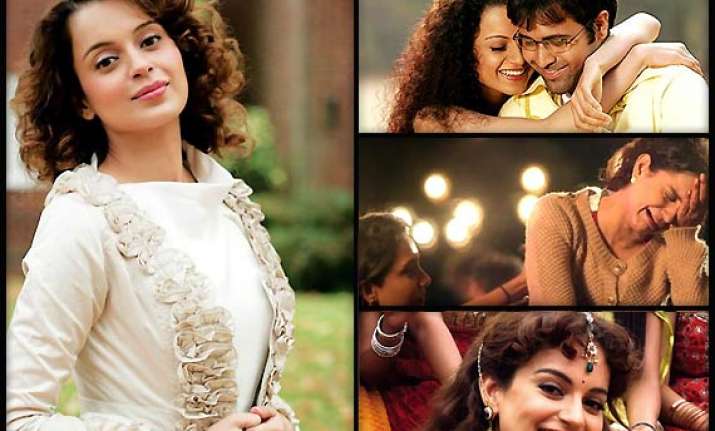 She is currently soaring high with her 'Queen' success; Kangana who has come a long way since her Gangster days is surely not going to stop just here.
Kangana who'll be turning 27 has surely got some Bollywood's most noted performances in her kitty, Queen, Gangster, Tanu weds Manu, Fashion, Once Upon a time in Mumbai.
With a National Award added to her portfolio, Kangana is touted as Bollywood's answer to Julia Roberts.
Kangana may have had a series of turbulent struggles in her personal life but that has never stopped the actress from giving her best shot in front of the camera.
Often criticized for her accent and bizarre cosmetic surgeries, Kangana has come above all ever since her debut and is currently in the race of becoming Bollywood's next leading lady.
Recently she had beaten the likes of Madhuri and Juhi, Deepika, Kareena far behind with her 'Queen' performance, which has been immensely appreciated all over; even by Bollywood's megastar Amitabh Bachchan and perfectionist Aamir Khan.
Check out Kangana's best performances on-screen so far....