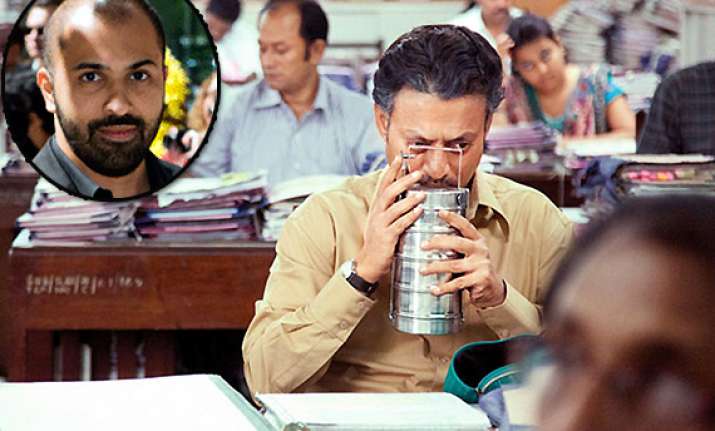 New Delhi: The Film Federation of India, the apex body that decides Indian entry for the Oscars, and 'The Lunchbox' director Ritesh Batra were today locked in a wordy duel over the selection of 'The Good Road' for the best foreign film category.
In a strongly worded letter to Batra, which has also been marked to
Karan Johar
's Dharma Productions, Kashyap and UTV, FFI secretary general Supran Sen demanded an unconditional apology from the Director for his "unsavoury comments" against the Federation and its appointed jury.
Replying to Sen's letter, Batra pointed out that only he, a first-time filmmaker, was asked to apologise despite many industry stalwarts raising their voice against the selection.
He, however, offerd an apology.
"If an apology is what you demand, you have it. Both you and the jury have my wholehearted apology. There was no intent to hurt anyone, but rather to participate in the vigorous debate that this decision ignited in the public domain.
"Sir, please use your good offices to give us a transparent, objective process with a public and not a secret jury. It is a direct and humble request, not a criticism," Batra said in the reply.
Batra, producer Anurag Kashyap and presenter Karan Johar had expressed their disappointment at the selection of Gyan Correa's Gujarati-language film as India's Oscar entry last month, alleging lack of transparency in the selection.
"Congrats to The Good Road, hope it makes it all the way, else it will be a lost chance by FFI apptd jury that lacks vision. Hope I am wrong (sic)," Batra had tweeted soon after 'The Good Road's announcement as Oscar entry.
Taking exception to their remarks, Sen, in a letter, threatened to take the matter with Academy and I&B ministry.
"Film Federation of India takes great umbrage at the way you have gone about demeaning a film when an eminent jury has selected it as India's entry. You might not agree with the selection, that's your prerogative. But to continuously and recklessly make comments and innuendos about it is really not done," Sen wrote in the letter.
'The Lunchbox' created a great buzz in festivals like Cannes, Telluride and Toronto. With Sony Pictures Classics buying its US rights, the makers had contended that it had a better shot at winning the foreign film Oscar.