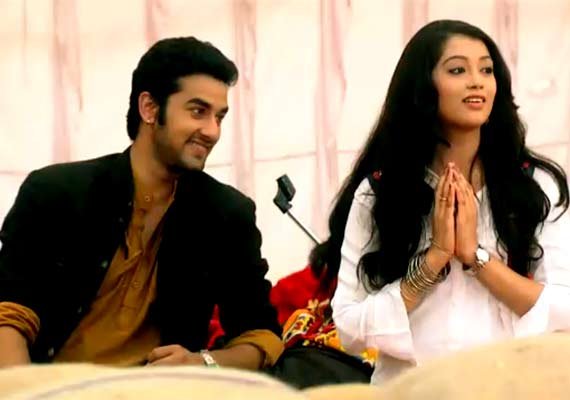 New Delhi: Popular TV show "Ek Veer Ki Ardaas…Veera" has managed to hook audiences for two years. The cast and crew celebrated the show's success with a small cake cutting on the set.
The show, about sibling love, started with child actors Bhavesh Balchandani and Harshita Ojha playing Ranvi and Veera respectively. After a leap last year, actors Shivin Narang and Digangana Suryavanshi stepped into their shoes.
They are happy that the story and their performances have been been received well.
"It feels amazing that the show has completed two years now. The show started with the kids who did fabulously well and received so much love and appreciation from the audiences. It was a huge task for me to be able to fill in the shoes of Bhavesh Balchandani," Shivin said in a statement.
"I am thankful to my fans and audiences who have showered their love; accepted me as Ranvi and made me a part of their daily life. I will continue to give my best and hope that the show crosses many such milestones in the future as well," he added.
Digangana considers the show to be a life-changing experience for her.
"'...Veera' has been a wonderful experience in my life. The show has given me all that I could have ever asked for. The audiences and fans have given me so much love and I am honoured to be a part of the show.
"I hope the show continues to win more hearts and reaches greater heights. I also want to thank Star Plus for giving me such an opportunity and letting me play a character like Veera," she added.
The show airs every Monday to Saturday on Star Plus.