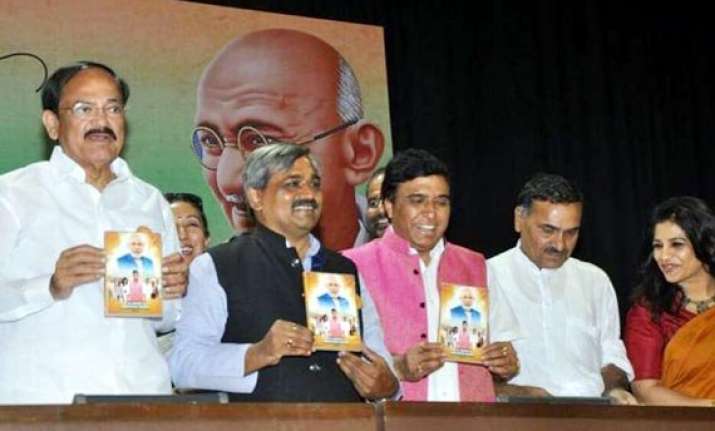 New Delhi: Singer-producer Ravindra Singh has launched a music video titled "Ek Bharat - Shreshtha Bharat", which he has dedicated to Prime Minister Narendra Modi and his vision for the country's bright future.
 
"In this music video, we have tried to embed the thought process of Narendra Modi-ji," Singh said in a statement, adding that the Bharatiya Janata Party's Delhi unit president Satish Upadhyay inspired him to make this music video.
 
Through "Ek Bharat - Shreshtha Bharat", the lyrics for which are penned by Rani Malik, Singh has expressed his love and respect for the nation. Its video is directed by Rajiv Khandelwal and its music has been composed by the trio of Manek, Satya and Afsar.
 
Sung by Singh along with Ravi Chaudhary, Jasleen Mathru and Brijesh Shendilya, the video features visuals of names like Amitabh Bachchan, Hema Malini, APJ Abdul Kalam, A.R. Rahman and Mahendra Singh Dhoni.
 
The patriotic song gives a message of oneness and unity to youth.