Follow us on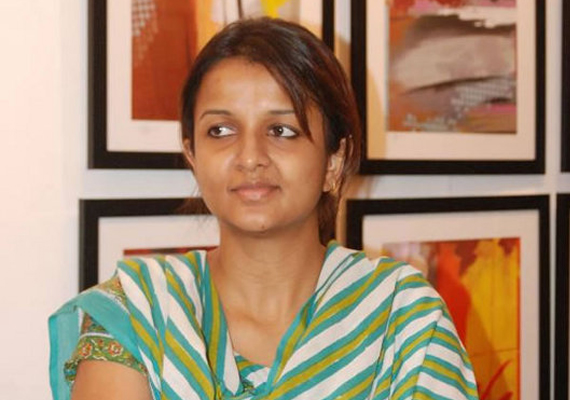 Chennai, July 7: Wielding the megaphone for the first time, Kiruthiga Udhayanidhi, who is busy wrapping up Tamil romantic-comedy "Vanakkam Chennai", feels that women filmmakers are no more sticking to female-centric films but are exploring different genres and subjects.
"It's probably because women felt suppressed in the past that they made films with female's sensibility. But it's not the same anymore because women filmmakers are beginning to choose different genres and making films with different subject," Kiruthiga told IANS
"I don't have to make a women-centric film when there is absolutely no need for one. My film is a light-hearted comedy suitable for all types of the audiences," said the director who feels she needs to be little assertive vis-a-vis her male counterparts in the industry.
"The only challenge I face as a woman filmmaker is that I don't yell enough to get my job done. I feel I need to get assertive, short-tempered at times like male directors to make something happen. But I have also learnt that it's not in my nature to yell and, therefore, I get it done on request," she added.
For Kiruthiga, "Vanakkam Chennai" started merely as a hobby, more or less as an extension of her writing profile.
"I was a literature student in college and had a flair for writing, which led to the founding of my magazine Inbox 1305. 'Vanakkam Chennai' has been lying with me in the form of a story for over three years until I decided to turn it into a script," she said.
"I didn't want to postpone any longer because I was scared that I would be left behind by this generation. I wanted to make the film before this generation moves on," she added.
How did you manage to become a director without any prior experience?
"I wrote three short films as part of a trilogy. I also directed one of those films, but I never assisted any director. For some reason, I never felt like assisting anyone, but the inexperience of learning something new as a filmmaker in itself is a memorable experience for me.
"I also feel that if I had a tough script, then pulling it off would've been tougher. But, thankfully, I don't have to worry about my script as I have full confidence in it," said Kiruthiga.
Direction means spending a lot of time on sets and more time away from family.
"I learnt to divide time between family and shooting. I had to go for outdoor shoot only for 10 days, therefore, it wasn't much of a problem staying away from my kids. But, it certainly was tough leaving behind family and making films," said Kiruthiga, a mother of two children.
"This is what differentiates us from men. A man is more focused on his profession, but a woman has to focus both on her family and profession," said Kiruthiga, who is married to actor-producer Udhayanidhi Stalin.
For someone who likes to be independent, Kiruthiga never wanted to take her husband's help in production, but circumstances forced her to.
"I couldn't find a producer who was ready to fund my project. Nobody wanted to produce my film because I had a producer in my family. They were under the assumption that my film may be bad, therefore, I don't want my husband to produce it," she said.
"I wanted to be independent from the beginning but since I encountered rejection all the way, I was eventually left to take my husband's help," she added.
"Vanakkam Chennai", which is nearing completion, features Shiva, Priya Anand, Santhanam and Rahul Ravindran in lead roles. It has music by Anirudh Ravichander.