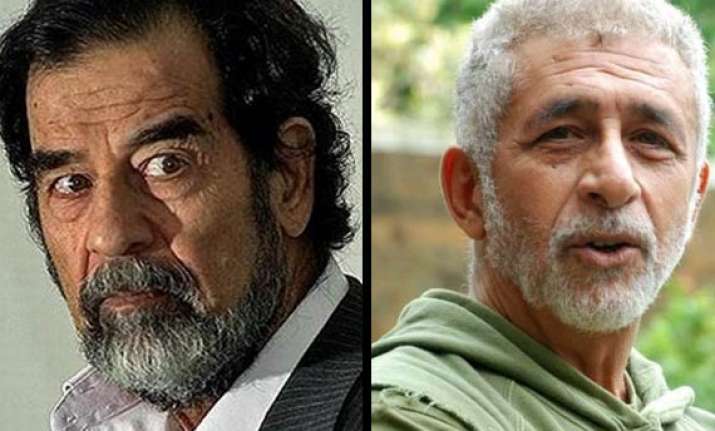 Mumbai, May 11: Bollywood director Nalin Singh wants Naseeruddin Shah to play Saddam Hussein in his next film titled The Trial of Saddam Hussein.

"My script is ready and I will soon be approaching him for the title role", said Singh.

The film will have a day-to-day account of the courtroom trials of Saddam including the killings of his lawyers,etc.

He adds,Saddam is a very broad subject. I will also focus on his Indian connection, including his support to India on Kashmir.

He said he is aware of Akbar Khan's movie on Saddam,but laughed saying, I hope he is making Saddam speak in Hindi as I have already set a trend of making Hitler speak in Hindi.

Singh's film Hitler had got him and actor Anupam Kher into trouble.

Kher's fans had protested against the actor playing the role of Hitler forcing him to opt out of the film.

Raghuvir Yadav is now playing the lead role in My Friend Hitler.