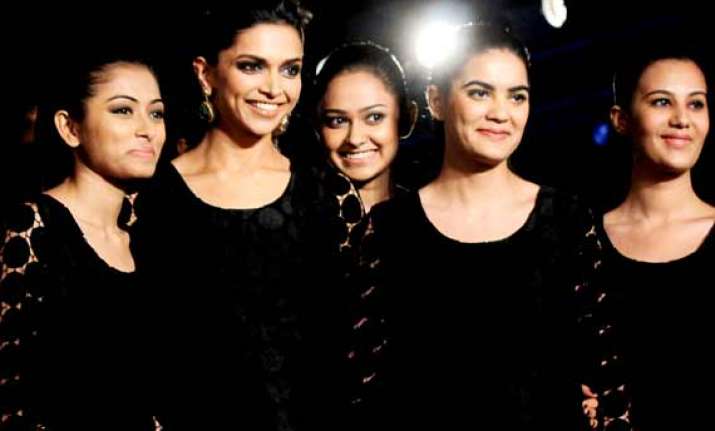 Mumbai: Actress Deepika Padukone who is making headlines for her affair with Ranveer Singh and projects like Bajirao Mastani and Karan Johar's Shuddhi is either being superstitious or tight-lipped about her latest projects.
Deepika recently gave evasive answers today after she was asked about whether she would team up with Ranveer Singh in Sanjay Leela Bhansali's movie 'Bajirao Mastani'.
"I will let you all know (about the project). You all will know soon," Deepika said at an event here. Incidentally, Karan Johar wanted to cast Ranveer and Deepika in his movie 'Shuddhi' but Ranveer chose to do 'Bajirao Mastani' over 'Shuddhi'.
"If there are two mega projects happening at the same time, it is difficult to accommodate both the films. I will let you know which film I will do. It is not about giving preference to one film over the other. It is more about the film and the character that excites you at that point," Deepika said.