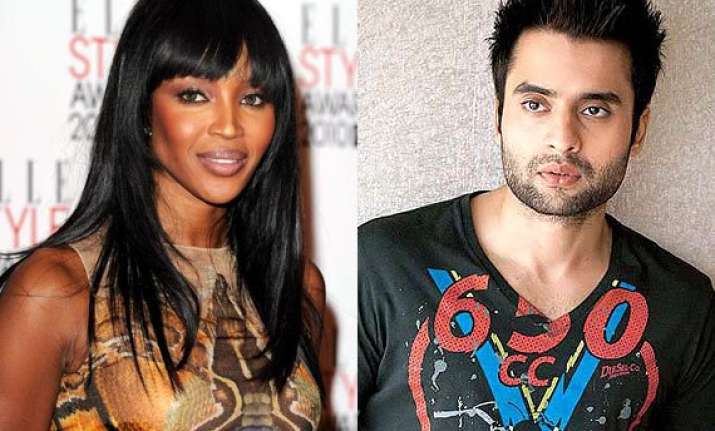 What is common between Naomi Campbell and Jackky Bhagnani? You may not come out with anything, but we do have something that will blow your minds off.
As we know one of them is the most celebrated super model, while the other has gone up to give some of most super-forgetting roles on box-office.
But still these two individuals had maximum number of tweeters responding on their posts, but why?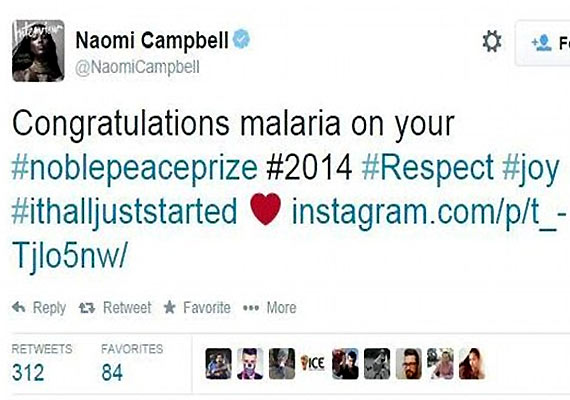 As half of the world was busy praising two Nobel Peace prize winners Malala Yousafzai & Kailash Satyarthi, the other half was busy trolling about both Naomi & Jackky.
These two made some unforgettable contribution to such congratulations, something which they might never forget thanks to millions of their followers.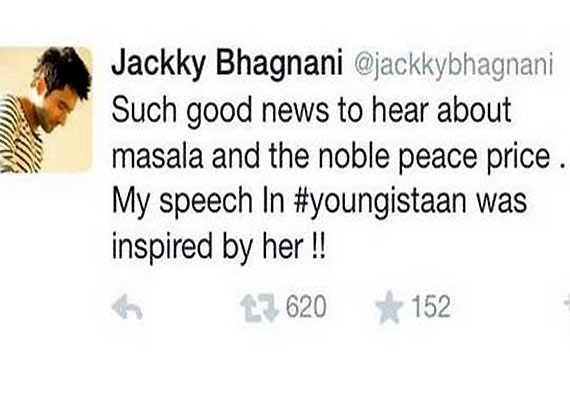 On Saturday, Campbell miswrote her Malala's name as 'Malaria'; & our very own Bhagnani miss-spelled her name as 'Masala' in their tweets, causing a series of laughter riot on twitter.
Though later both of them clarified that it was 'Malala Yousafzai', and apologised for this blunder, but it gave enough dope to ever lurking twitter folks to troll them.
See reactions...