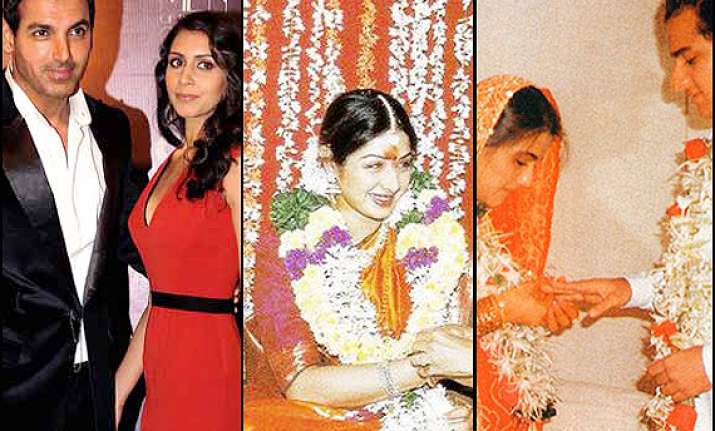 After Rani Mukerji tied the knot with Yashraj honcho Aditya Chopra in a private ceremony.
It has given fodder to rumour mills, as why did they marry secretly. Unlike Hollywood stars, our Indian stars are very mysterious about their wedding date and sometimes even shock their fans with their wedding partners.
Their affairs are hot topics in Bollywood, but when it comes to wedding they usually shock people and go for secret weddings.
While the nation wonders about why and how Rani Mukerji and Aditya Chopra made quick wedding arrangements, here's a look to all the Bollywood stars who went for hush-hush weddings.