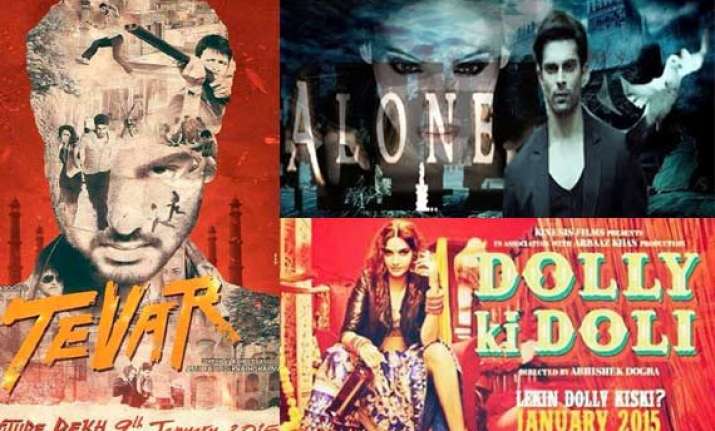 New Delhi: Come 2015 and you will have a handful of movies to watch every weekend (except the first one!). With 'PK' already having released on December 19, there is no big watch for the last weekend of the year. Hence, for those having plans for January 2015, here's the list of movies that are all set to hit the screens.
Surprisingly, the first Friday of January 2015 remains bland. It continues to remain dedicated to our dear 'PK' as there is no big release. But if you are a Rakhi Sawant fan then yes, you can start your year with her 'Mumbai Can Dance Saala' starring Rakhi Sawant and Ashima Sharma in lead. No doubt, it is a masala film, which is expected to grab some eyeballs at least.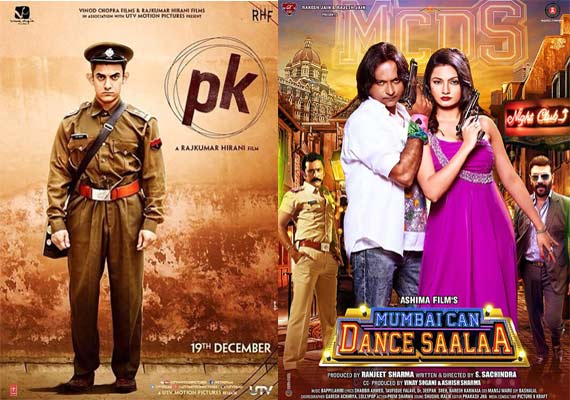 Clearly, it gives way to the next big release i.e. Arjun Kapoor and Sonakshi Sinha starrer 'Tevar' releasing on January 9. Arjun plays a Salman Khan fan and a Kabaddi player from Agra. He falls in love with Sonakshi Sinha who is also from the same place. Arjun is seen aspiring to play Kabaddi on national level in the film and the film revolves around him and Sonakshi only.
This one will be an action-packed yet a romantic watch for the viewers.
Following it, Bipasha Basu and Karan Singh Grover's horror (and hot!) film 'Alone' will release on January 16. It seems as if Bipasha has plans to make a record sort of by doing maximum number of horror films.
The film shows bold and sizzling Bips romancing newbie Karan Singh Grover.
Alongside it, there are two more small budget comedy thrillers releasing on the same date, one is a Ritesh Menon directed 'Crazy Cukkad Family' and the other is Zayed Khan and Rannvijay's 'Sharafat Gayi Tel lene'.
Also, not to forget, Gurmeet Ram Rahim Singh Ji Insan's 'The Messenger of God' is also releasing on the same date.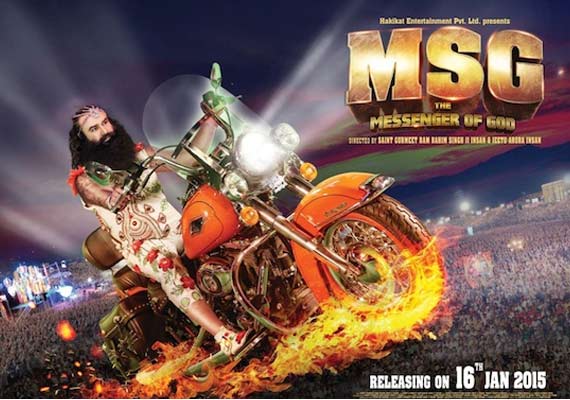 On the last weekend of January 2015 we have, Akshay Kumar's 'Baby' and Sonam Kapoor's 'Dolly ki Doli' competing against each other.
Now, let's see which Bollywood baby will have higher box office collection!