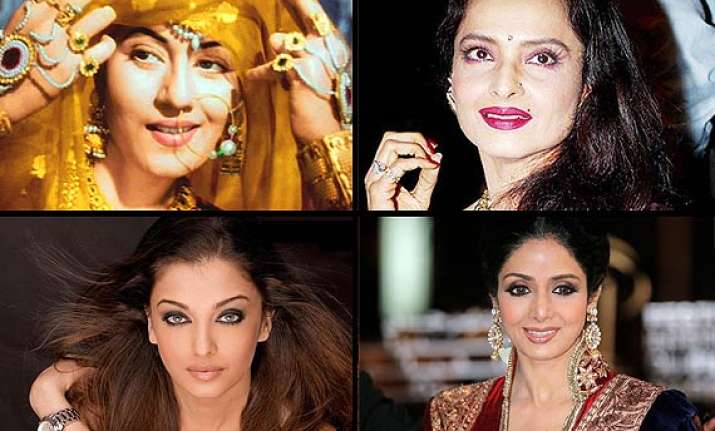 Indian cinema has always mirrored our society-the ideologies of the nation, the culture, lingo and even the style or persona that people here carry.
From portraying the best and worst of the societies, Bollywood has also carved the way for appreciating what need to be though off, be it corruption, injustice and other social issues too.
Among these serious-sensitive issues, what have we time and again seen on the big screen being talked about is the issue of women empowerment and all subjects that touch the niche of women in the nation.
From time to time, both filmmakers and actors have been trying creating the matrix for the audience where they can think of women beside just a show-piece in the films and a play-toy in this men dominated world.
On this International Women's Day, we present you a few Bollywood evergreen iconic beauties; those who were, who are and will always remain the most sought after women in the Indian film industry-both in terms of their enchanted beauty and the power they held to change the world of cinema.