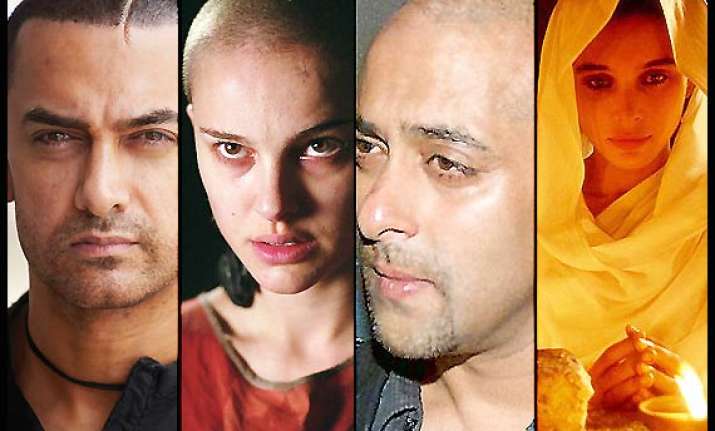 Mumbai,  It's not always easy to be true to a role, specially if it requires a drastic physical change. And yet actors in India and Hollywood have undertaken bold physical transformations to be true to a character.
While Shilpa Shetty managed with prosthetics when she had to shave her head off for a Buddhist monk's role in the Indo-Chinese film "The Desire", Antara Mali went all the way and shaved off her head for her monk's role in Amol Palekar's "And Once Again". 
It's another matter that Antara'a dedication has not been witnessed by anyone as yet as the film lies in the cans. 
So is it worth an actor's efforts to go all-out for a role? Here are ten actors who have gone clean shaven, bald or nearly bald for a part: