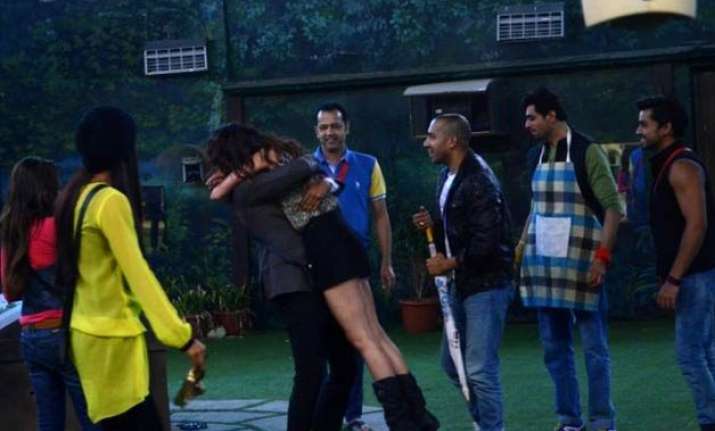 New Delhi: The day 8 in Bigg Boss Halla Bol was full of arguments, conspiracies and return of a ex-housemate.
The feud between Dimpy-Karishma-Rahul wasn't yet solved. The three had an open discussion. Both put forwarded their opinion.
While Dimpy said that she didn't like the way Rahul has been treating her, Rahul said that he doesn't disrespect her.
Dimpy talked to Ali about her separation process and said court has given them to think over their divorce decision till last day. But after coming to this house, Rahul is not respecting their decision to rethink.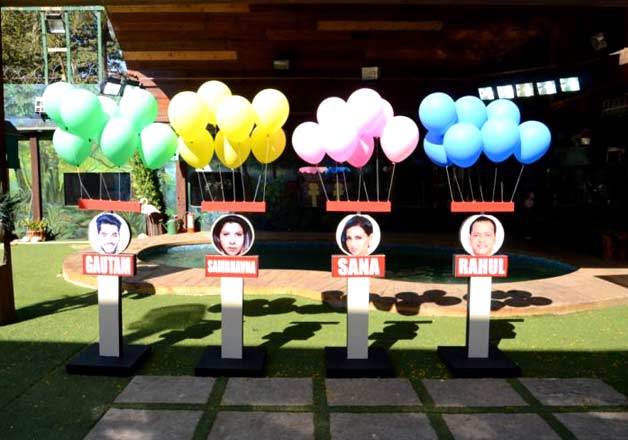 In yesterday's nominations process, tensions began to flare up from the moment the housemates were nominated.
Also the tradition of an open nomination helped the housemates determine who was a friend and who was foe. In the nominations process, Champions were supposed to nominate three Challengers out of Sana, Sambhavna, Gautam and Rahul.
Also read: Bigg Boss Halla Bol: 5 reasons why we are not missing Salman Khan! (see pics)
After the nomination process Sambhavna, Sana and Rahul were nominated.
Sana was angry as Ali promised her never to nominate but he went out and nominated her.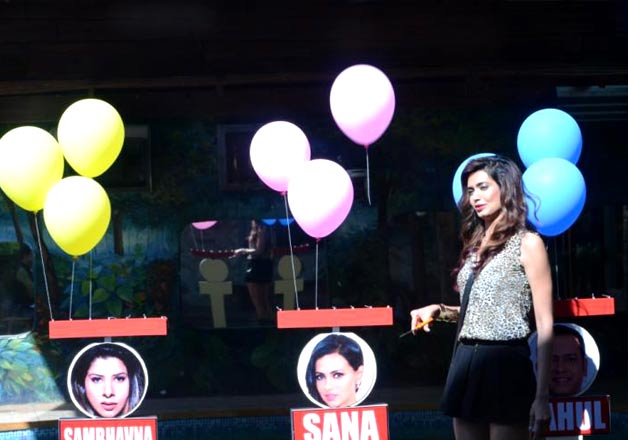 As Gautam Gulati was transferred from the team of Champions to the team of Challengers, the Champions still believe he is one of them and will always be.
Hence, none of the current Champions nominated their old friend and former Champion Gautam for eviction this week.
But former Challenger, Mahek nominated Gautam to avenge the nomination received by Gautam in the previous week.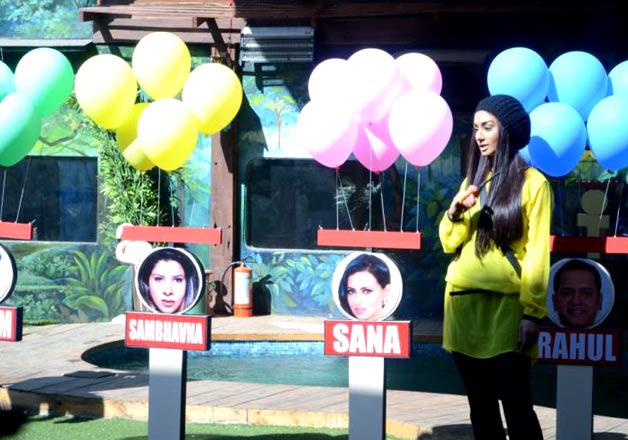 Further as the day came to an end the housemates suddenly found a coffin in the middle of the garden area.
While the Challengers hope it was Ajaz Khan in the coffin the Champions can't begin to comprehend why Bigg Boss would send Ajaz back in the house.
But the twists in the show of Bigg Boss cannot be predicted and all the housemates got excited seeing their former contestant Upen Patel back in the house just the way he exited, in a coffin.'
Also read: Bigg Boss Hall Bol Day 7: No eviction, Sambhavna to wash Rahul-Dimpy's dirty laundry (see pics)
While Dimpy and Karishma couldn't fathom their excitement and happiness, one of the housemates showed disappointment on Upen's return. Rahul looked aloof and even Pritam supported him.
As soon as Upen entered the house Karishma began to ignore Rahul and snapped at him on very little issue. Rahul and Dimpy both were shocked with Karishma's behaviour.
Rahul talked with Pritam over this issue. Pritam felt he has been openly flirting with Karishma and she too didn't seem to mind.
Well, Upen's re-entry will bring various flavours to the show. So keep reading the space for latest updates.