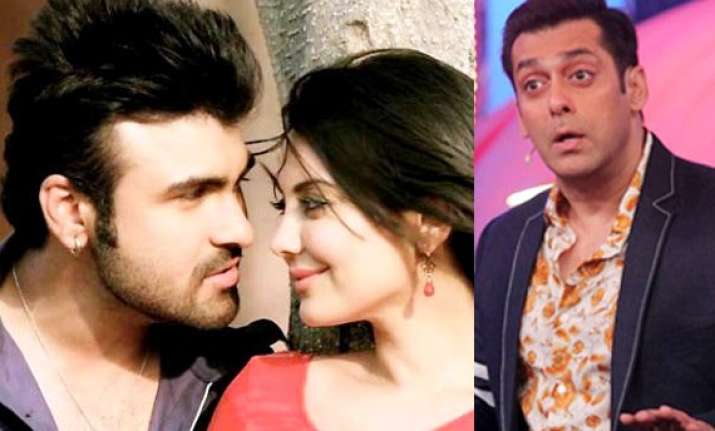 New Delhi: One of the things that we wait for all week long is- the stupendous weekend with Salman Khan. And what if he gives you his best moves on one of his soothing numbers, it's like cherry on the cake! No?
As always, Salman was seen opening up the weekend episode with one of his chartbusters from the movie 'Lucky'.
It's that time of the week when Salman gets 'roobaroo' with the inmates and score them on their behavior and activities they did throughout the week.
The episode started with Salman complimenting girls for looking beautiful, especially Sonali. Salman talked with everyone and then hopped to Arya. He tells Arya to stop acting like oldie and be himself in the house.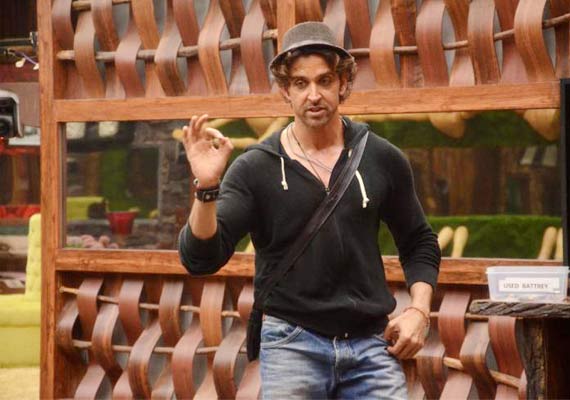 Bigg Boss surprises Salman with a special clip. In the clip Hrithik confesses about Salman's immense help to him when he first stepped in Bollywood.
Hrithik calls him "the big boss of the industry" and "big brother" and if anyone wants to know the difference between human being and being human then he should look at Salman.
Surprisingly, Hrithik then gives a big hug to the camera as if it's Salman and then with all the members in the house he replicates some of Salman's famous dance steps.
Salman talks to Arya alone in the confession room where he tells him not to act like a protector or as a brother but play from his heart because its Bigg Boss' house. He tells Arya to be himself and don't behave like a grand old man.
Salman Khan clarifies about the allegation made by Minissha Lamba during her conversation with Diandra. Minissha tells Diandra that Aarya asked her to portray a fake romance in the Bigg Boss house. He also swears on his mother.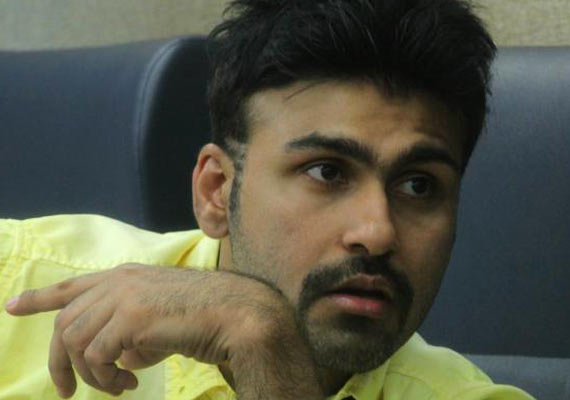 Aarya told Salman that he had asked Minissha once that if her boyfriend kept a watch on her, hugged her, will she be OK with that. Minissha said 'NO' to that.
An interesting turn takes place in the episode when Minissha tells that Arya had called her before the game and asked her if it would be okay for her if they portray to be a fake couple, hug and hold hands. Arya completely denies it and says it was the other way round. Finally, Arya drops the bomb by saying that they were a couple before but were friends now.  
Arya recalls his memories with Minissha, narrates details of the contract which should be kept a secret. Salman says that he only wanted to know whether they were friends thereafter or not and tells Arya that he shouldn't have brought up topics outside the game.  
Arya defends himself by saying that the members in the house are tarnishing his image in Bigg Boss and showing him as a 'kamina' person.
In a way Arya shouts while trying to defend himself and Salman asks him to whom is Arya showing his attitude? While Arya loses his mind and later he throws away his satchel in the pool, Minissha cries secretly.
This week, the nominated contestants of Bigg Boss 8 included- Deepshika, Arya Babbar, Gautam Gulati, Sonali Raut and RJ Pritam Singh.
Arya was very sure and adamant that he should be evicted after his controversy with Minissha that happened but he was safe alongside Preetam. Deepshikha, Gautam and Sonali are on the hot seats. Let's see who gets nominated.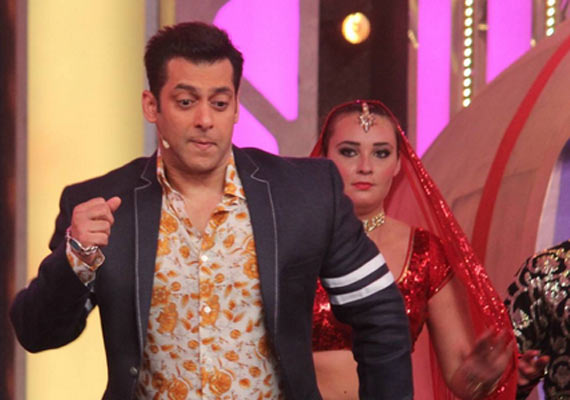 In the coming episode you will see housemates mimicking each other. Pritam was seen playing Diandra, Minisha portrayed Karishma, Punit fashioned Sushant, Karishma was seen acting as Punit, Praneet was seen mimicking Gautam, Sonali portrayed Natasha, Gautam played Sonali, and Upen was asked to enact Soni.
Aarya portrayed Minisha whereas Diandra was seen as Aarya. Soni on the other hand donned Praneet's persona. Deepshikha acted as Pritam, Natasha played Upen and Sushant was seen as Deepshikha.  
There is no eviction in Salman Khan's Bigg Boss 8 house. Aarya and Preetam are safe. Deepshikha, Gautam and Sonali are on the hot seat.
Out of Deepshika, Sonali and Gautam, who will be eliminated will be revealed in the next episode.