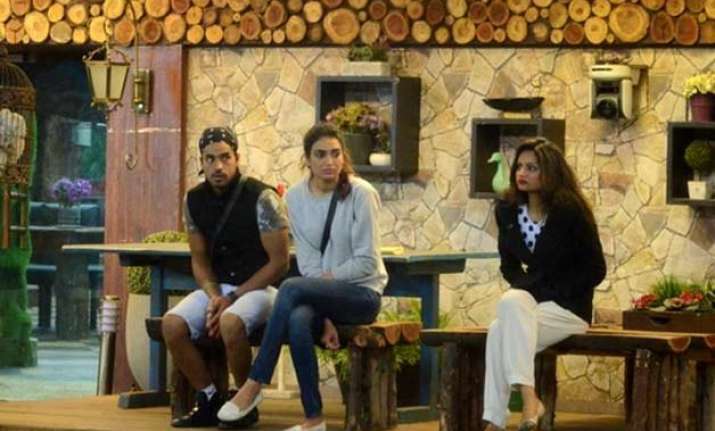 New Delhi: The episode started with where it ended yesterday. While Sambhavna wanted to quit the game and leave, Pritam and Ali continued playing and were asking Dimpy to not sit on steps.
Gautam intervened and blamed Pritam for playing politics in the task too and both had a major argument. Gautam blamed Pritam for showing fake friendship and to not talk to him in loud voice. He even asked him to stop calling him "Veer" meaning brother in Punjabi.
Ali too jumped in the fight and warned Gautam to talk properly to Pritam since he's younger in age.
Gautam asked him to not interfere and once again the two got in to a verbal brawl and pushed each other.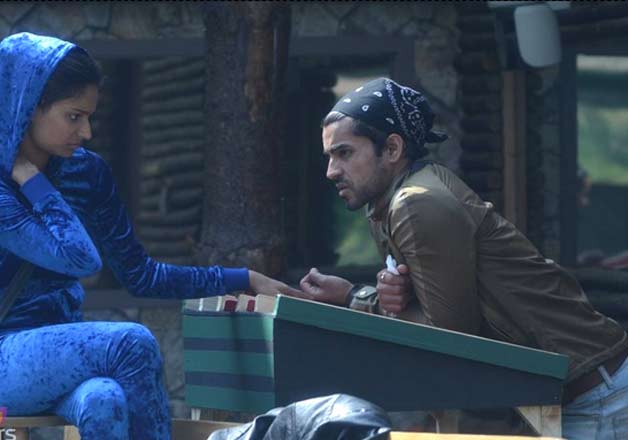 Later in the night again Gautam and Pritam had an argument relating to the 'rules' that were being created in the game. Pritam and Ali kept taunting Gautam indirectly over his 'fake' attitude but the latter didn't pay much heed.
In the morning Pritam refused to divide breakfast duties so the other team decided that everyone cook their own food.
ALSO READ: Bigg Boss 8 Halla Bol Day 18: Sambhavna and Dimpy's major showdown cross the line of decency (see pics)
Gautam and team felt bad that food and duties were getting affected because of the task and blamed Pritam for it.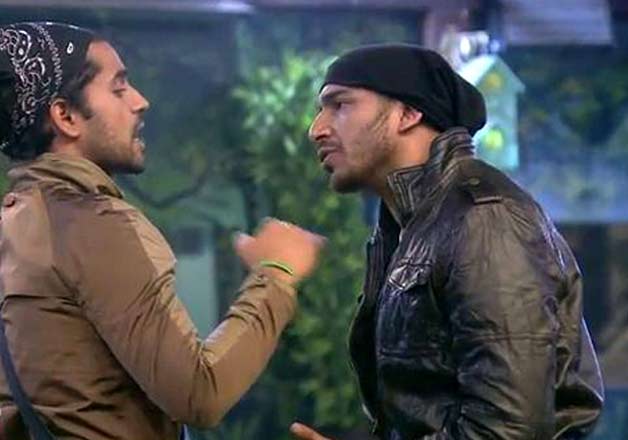 Dimpy shared with Karishma the deal she tried to crack with Ali and how he may have double crossed her.
She explained the situation she got into but was saved at the last minute. Karishma immediately went and told about it to Gautam who got upset with Dimpy but asked her calmly to not to repeat it.
Bigg Boss announced that only few hours are left for the task to end and it's the last chance for Challengers to take away the bag.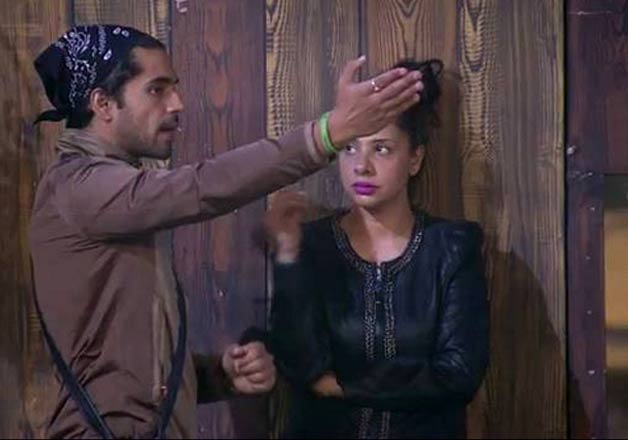 Ali thought of snatching away steps from the opposite team but Sambhavana advised all to not get into such a mess, not to get physical with anyone and let it be a draw.
Karishma too wanted the task to draw so no one gets the bag.
Eventually Bigg Boss announced that the task is discontinued since none of the teams could form a ladder. Now all contestants have equal chances of winning Rs. 25 lacs and how to win it will be announced soon.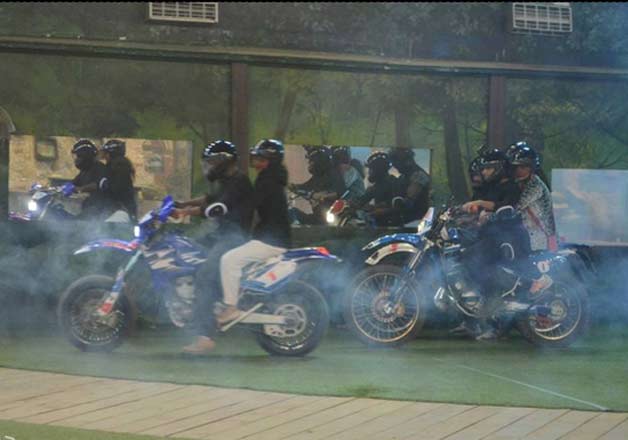 Surprise eviction was announced at midnight and the process in itself was exhilarating. Contestants were asked to sit on bikes and the evicted contestant's bike was ridden out by crashing a wall.
Sambhvana sadly left the game just before finale and so our top 5 finalists are: Gautam, Pritam, Karishma, Ali and Dimpy.