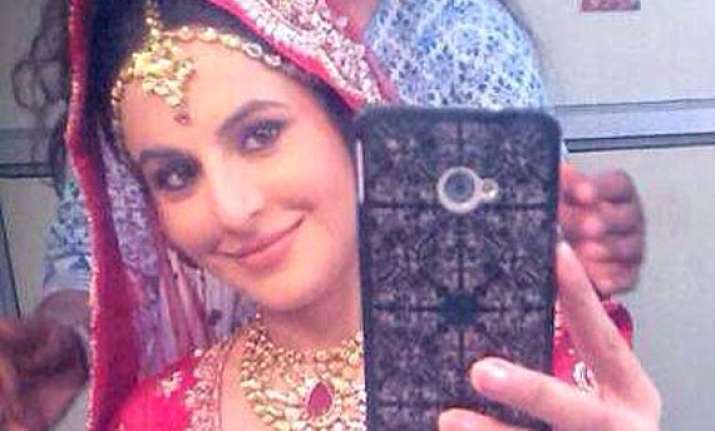 Popular TV show, Balika Vashu is set for yet another celebration and this time it's the wedding countdown. Sanchi, a prominent face of the show is geared up to get married to Vivek played by Vimrash Roshan in Balika Vadhu.
While the past few episodes were filled with a lot of grief surrounding Sanchi's rape, it would be interesting to see how Sanchi takes his new life ahead.
Just for a slight recapitulation, Sanchi was about to marry a man named Anuj but after when she unfortunately got raped, Anuj's family broke the news to the media just to consummate the marriage.
And then the story took a bit romantic u-turn as Vivek came for Sanchi's support and filled her with all the enthusiasm to face the world.
Hence, when Vivek proposed Sanchi, she took moments to think but finally gave her approval for the marriage.
Hence now, in the approaching episodes, the audience would finally get to see Sanchi getting hitched to Vivek donning a beautiful typical bride's red ensemble.
And as per Indian television customs, the wedding is supposed to have a lot of hustle and bustle around. Stay tuned to the show!