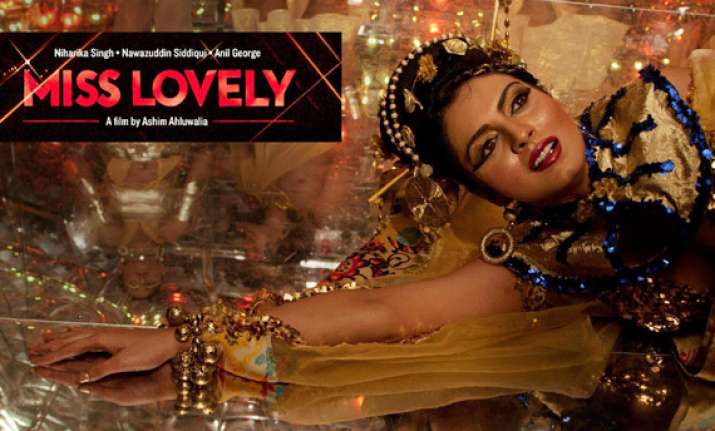 Mumbai: Ashim Ahluwalia's National Award winning film "Miss Lovely" will hit the screens in seven cities in the US Friday. The filmmaker is glad the American audience will be able to watch the movie that "challenges the definition of what an Indian film can be".
He has joined hands with FilmBuff and DADA Films "to find novel ways of getting new global cinema out there".
"It's great to have partners that understand the power of what cinema can do, and are ready to stick by that," he added.
The Nawazuddin Siddiqui-starrer, which was released in India earlier this year, will be released by DADA Films in Seattle (June 6), New York (June 20), San Jose, California (June 20), Los Angeles (June 20), Chicago (June 27) and Austin (June 27).
Written and directed by Ahluwalia, the hard-hitting drama explores the 1980s Mumbai with lurid detail and intoxicating style.
Ahluwalia, who will be in the US to promote the film, said: " 'Miss Lovely' is quite a wild film. It challenges the definition of what an Indian film can be, so I'm really happy that the US audience will get a chance to watch it in cinemas."
The movie will also be released on digital platforms like iTunes, Netflix, Amazon Instant Video and Google Play in August.
FilmBuff will distribute the movie in the digital space.
"We really responded to Ashim's unique perspective and his ability to explore controversial themes and issues," said Steven Beckman, FilmBuff's head of content.
"Through its docu-narrative hybrid approach, 'Miss Lovely' delivers a gritty, powerful lens into a stranger than fiction world that will surely resonate with audiences here in the US," he added.
The film made its world premiere at the Cannes International Film Festival in 2012.